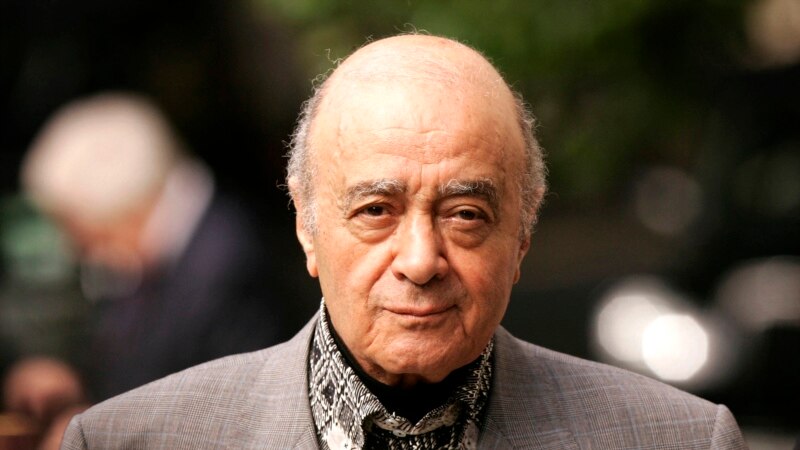 In the UK, businessman Mohammed Al-Fayed, the former owner of the London department store Harrods and the Ritz Hotel in Paris, has died. The 94-year-old native of Egypt died on August 30, his family announced this on the evening of September 1.
Al-Fayed's son Dodi Al-Fayed died in a car accident in Paris on August 31, 1997, along with Princess Diana. Mohammed Al-Fayed did not agree with the official version that the accident was the fault of the driver and reporters who were chasing the couple. He believed his son and Lady Diana were victims of a conspiracy and conducted his own investigation, but after a London High Court verdict in 2008 upholding the official version, he announced he was calling it quits. In recent years, he practically did not appear in public and lived in his mansion in Surrey.
Al-Fayed moved to the UK in the 1970s, already a successful businessman. The BBC notes that he never received British citizenship; denial of citizenship in 1995 led to a political scandal and the resignation of a number of cabinet ministers – Al-Fayed said that he paid them to lobby his interests. He purchased the famous Parisian Ritz hotel in 1979 and remained its owner until his death. It was from this hotel that his son and Princess Diana set off on their fateful trip in 1997.
Al-Fayed was also the owner of the London department store Harrods, where celebrities and billionaires often shop. It was subsequently acquired by Qatar's sovereign wealth fund. In the 1990s, Al-Fayed also became the owner of Fulham football club, which he later also sold. He also did charity work.