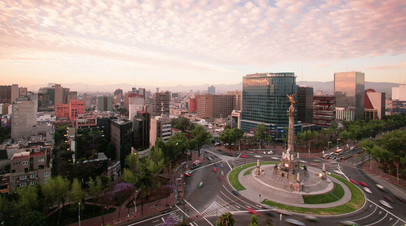 Analysts from the travel planning service OneTwoTrip analyzed hotel bookings and told which Russian and foreign cities its clients spent the longest vacation in this summer. The results of the study are available to RT.
Thus, in the summer, travelers stayed the longest in hotels in Dagomys – they stayed here for an average of 4.6 days.
This is followed by Lazarevskoye (we stayed there for an average of 4.5 days), Vityazevo (4.3 days), Anapa (4.2 days), Gelendzhik (3.3 days), Sochi (3.2 days) and Adler (3 days ), emphasized in the study.
Also, as experts said, the list included Zelenogradsk (2.9 days), Kaliningrad (2.8 days) and Kislovodsk (2.7 days).
Travelers spent the longest time abroad in Mexico City—hotels in the Mexican capital were booked for an average of 7.4 days this summer.
"Russians also went on long trips to Phuket: in hotels near Karon beach, the average duration of vacation was 6.9 days, near Kata – 5.8 days, and near Patong – 5.5 days," the analysts explained.
It is noted that another Thai city also turned out to be popular: tourists stayed in Pattaya for 6.1 days this summer.
In addition, the top places for booking duration were Pitsunda (5.6 days), Rimini (5.5 days), Gudauta (5.4 days), New Athos (5.3 days), Kemer (5.0 days), Budva (4.9 days) and Kuta (4.8 days).
Previously, experts from the OneTwoTrip service compiled a rating of the best destinations for extreme tourism in Russia and abroad. Within the country, the top, among others, included Kamchatka and Baikal, and beyond its borders – Bali and Nepal.