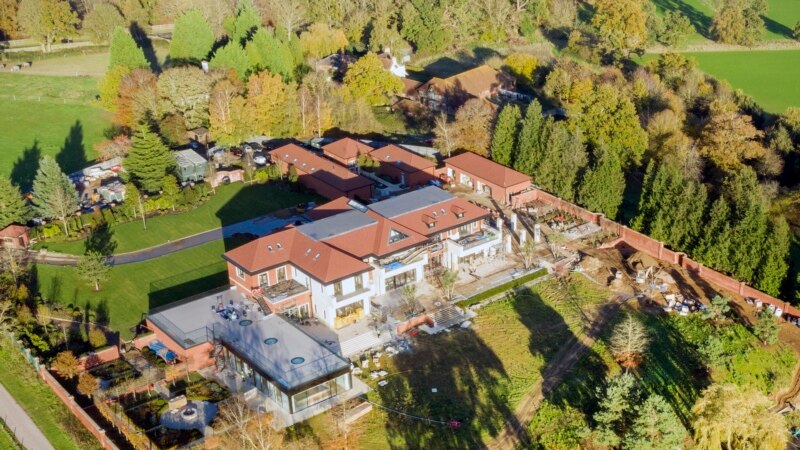 Relatives of the former President of Kazakhstan Nursultan Nazarbayev own real estate in the UK worth more than 40 million pounds sterling, registered in offshore companies. The Times newspaper writes about this.
This became known thanks to new rules introduced by the UK authorities after the Russian invasion of Ukraine, which allow the disclosure of the data of those who own luxury mansions in the UK through offshore companies. Previously, this information was considered confidential.
The Times compared the registry information with land registry data and found that children and cronies of autocrats from corruption-riddled countries bought hundreds of millions of pounds worth of property.
According to the British government register, Nursultan Nazarbayev's eldest daughter Dariga owns a mansion worth £9.3 million in north London and two apartments worth £31 million in Chelsea. The property is registered to offshore companies Tropicana Assets Foundation and Villa Magna Foundation in Panama. These properties have already attracted the attention of British publications.
Nazarbayev's son-in-law Timur Kulibayev, the husband of his middle daughter Dinara, in 2007 acquired the Sunninghill Park estate in Berkshire from Prince Andrew, the brother of the current king, through an offshore company. He paid £15 million, three million more than the asking price. The Times writes that Kulibayev also owns property worth one and a half million pounds sterling near Hyde Park through a company registered in the British Virgin Islands.
Timur Kulibayev is the husband of the middle daughter of the first President Nazarbayev and a well-known billionaire in Kazakhstan. As Radio Liberty found out, his companies acquired several plots of land in prestigious areas of Almaty: they previously belonged to the state. Among them is the plot behind the former presidential residence:
Nursultan Nazarbayev and Dariga Nazarbayeva did not answer questions from the Times. Schillings, which represents Kulibayev, said he "is an independent, successful businessman who has amassed his wealth in a legal and transparent manner over a 35-year business career."
The newspaper talks about the property of other families of autocrats. The children of Azerbaijani President Ilham Aliyev own houses worth £21 million in London, while the daughter of former Angolan President Jose Eduardo dos Santos owns houses worth £10 million.
In 2020, Radio Azattyk wrote that the family of the former president of Kazakhstan owns houses and mansions in Spain, France, Switzerland, the USA, the Czech Republic and the UK with a total value of at least $785 million. In total, journalists mentioned 16 plots in six countries, the owners of which are close associates of Nursultan Nazarbayev – his brother Bolat Nazarbayev, Bolat's wife Mayra Kurmangaliyeva, son-in-law Timur Kulibayev, mother of his grandson's wife Zelina Katranova and father of his grandson's ex-wife Kairat Boranbayev.
After mass protests in January 2022 in Kazakhstan, members of Nazarbayev's family and people from his circle lost their posts: in particular, Timur Kulibayev resigned as chairman of the presidium of the Atameken Chamber of Entrepreneurs. Dinara Kulibaeva rarely appears in public. According to media reports, she spends a lot of time abroad.
Dinara Kulibaeva is the owner of two luxury properties on the shores of Lake Geneva, including Bellerive Castle. Swiss media wrote that Kulibayeva's plans to renovate the building, which is of historical value, caused concern among the authorities of the canton of Geneva.
Deutsche Welle reported in February of this year that Dinara Kulibayeva, her husband Timur Kulibayev and related companies own an elite estate, a villa and two hotels in Germany worth 100 million euros. After the publication, Baden-Württemberg state deputy Jonas Weber called on the German authorities to confiscate these palaces and villas.
Kulibayev also has other real estate properties in European countries, the Kazakh service of Radio Liberty points out.
A lawmaker in Germany called on the authorities to confiscate the property of Nazarbayev's relatives: