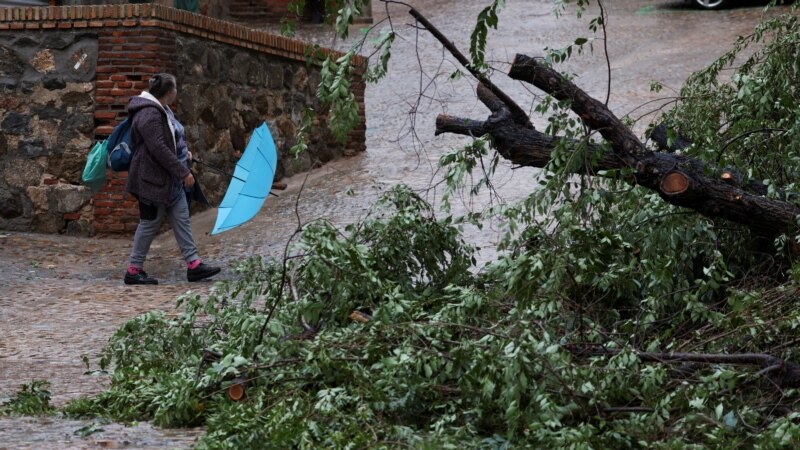 It has been raining for three days in Spain – at least two people have drowned, three more are missing, power supply and transport links have been disrupted. The Spanish newspaper El Pais writes about this.
Authorities in Madrid sent out a flood warning and a warning to residents not to use cars. On Sunday, Madrid, Castile-La Mancha and Cadiz were placed at a maximum red alert level. Now the first two remain at the "yellow" level.
In coastal Alcanar, 215 millimeters of precipitation fell in one day. Citizens were advised to stay at home and move to the upper floors. In the municipality of Mas de Barberans, near Alcanar, 234 millimeters of rain fell – a record amount for the last 23 years. The rainfall record is expected to be broken in the capital as well.
Authorities are rescuing people from stranded cars and flooded homes. In the affected regions, road, rail and air communications were disrupted, and thousands of Spaniards were left without electricity. In August, Spain, like other European countries, experienced extreme heat.
Scientists have confirmed that climate change is affecting the weather. Rising global temperatures are increasing the frequency and intensity of extreme weather events. In addition to Spain, rainfall and floods in 2023 were recorded in the Russian Far East, the USA, Brazil, Chile, Slovenia, Turkey, Afghanistan, China, South Africa and other countries. Heavy rains and floods lead to the death and migration of people and animals, destruction of houses and infrastructure, and destruction of land.