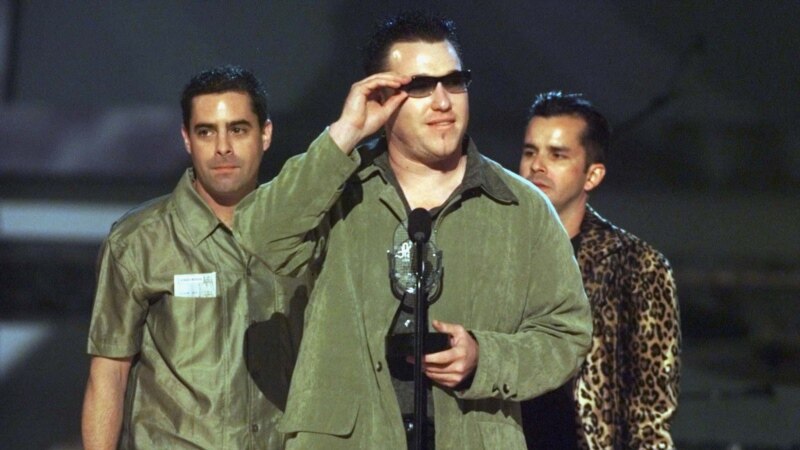 Steve Harwell, lead singer of the American band Smash Mouth, died at 56 years old at home in Idaho, surrounded by family and friends, the BBC reports.
The group was founded in 1994 by Steven Harwell, Greg Kamp and Paul De Lisle. The group often adopted a retro style as a basis, which spanned several decades of popularity. The album Astro Lounge, released in 1999, is considered the group's most commercially successful album.
"Steve Harwell was a true, authentic American. An extraordinary man who took off like fireworks. Steve will be remembered for his unwavering determination and passionate determination to reach the heights of pop stardom," – reported on the group's page on the X network.
Smash Mouth had several hits in the 1990s and 2000s, including All Star, Walkin' on the Sun and I'm a Believer.
Harwell left the band in 2021 due to deteriorating physical and mental health. In 2013, doctors discovered he had a heart defect. These ailments led to a neurological condition that affected his memory and speech.
Harwell was born in California in 1967 and began his music career in the rap group FOS (Freedom of Speech). He formed Smash Mouth in 1994 with Greg Kamp and Paul De Lyle.
The group's second album, Astro Lounge (1999), went triple platinum in the United States. The song All Star was included in the soundtrack of the animated film "Shrek" and the film "Mystery Men". After the release of Shrek, All Star became a hit again.
In 2020, despite the Covid-19 pandemic, he performed in front of a large audience at a motorcycle rally in South Dakota.
The National Institutes of Health later declared the concert an "elevated viral transmission event." The group later stated that they received quite a few threatening letters for this performance.
Announcing his retirement in 2021, Harwell said: "I tried so hard to overcome my physical and mental illnesses and play in front of you one last time, but I just couldn't."