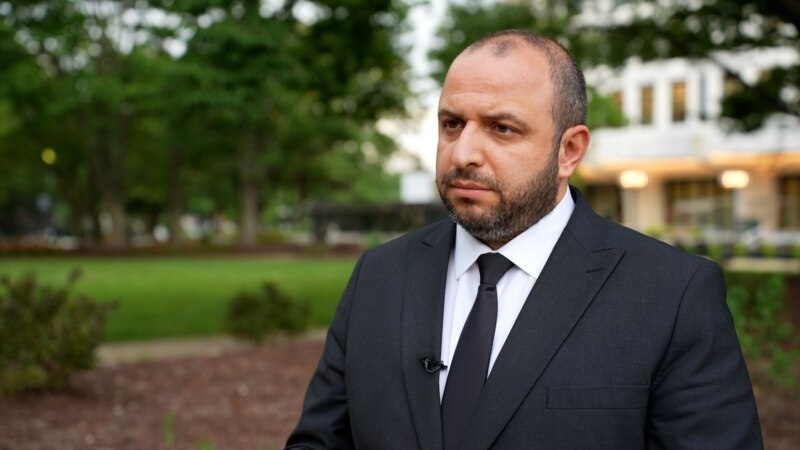 President of Ukraine Vladimir Zelensky announced the resignation of Alexey Reznikov from the post of Minister of Defense of Ukraine. His place may be taken by the head of the State Property Fund, Rustem Umerov. The appointment must be approved by the Ukrainian parliament.
"Alexei Reznikov has held his post for more than 550 days of a full-scale war. In my opinion, the ministry needs new approaches and other formats of interaction with both the military and society as a whole," Zelensky explained his decision.
He proposed Rustem Umerov for the post of head of the ministry. "The Verkhovna Rada of Ukraine knows this person well, Mr. Umerov does not need additional introductions. I expect parliament to support this candidacy," said Vladimir Zelensky.
Umerov, 41, was born in the city of Bulungur in Uzbekistan, into a family of deported Crimean Tatars. He was the managing director of several investment funds. In 2019, he was elected to the Verkhovna Rada from the "Voice" faction, and was the co-head of the "Crimean Platform" parliamentary association. He was part of Ukraine's negotiating team with Russia after the 2022 invasion. In the same year he headed the State Property Fund.
With his video, Zelensky confirmed the rumors of recent days about Reznikov's resignation. For the first time, such information appeared after several high-ranking officials, including deputy ministers of defense, were fired in Ukraine at the beginning of 2023 due to corruption scandals with procurement in the army.
The current defense secretary could become ambassador to the UK. In an interview with Ukrinform, when asked about his own future, Reznikov replied that all decisions about the work of the ministries of defense and foreign affairs are made by the president.