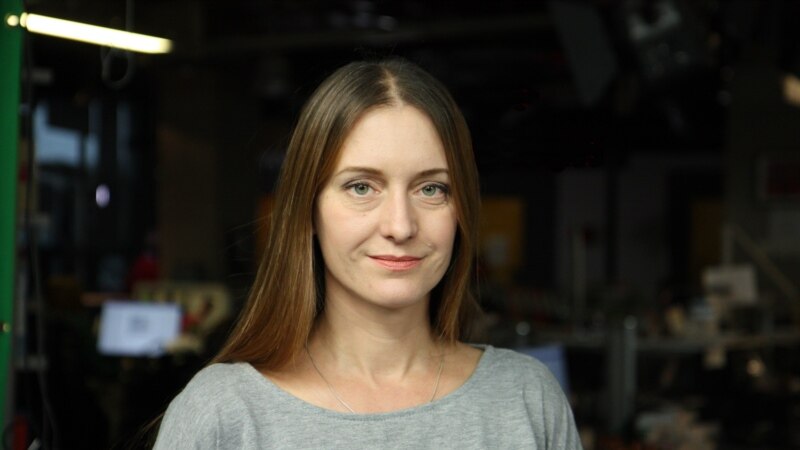 An administrative protocol was drawn up against Sever.Realii journalist Svetlana Prokopyeva under the article on "discrediting" the Russian army (Article 20.3.3 of the Administrative Code). She learned about this from the case file on the Pskov court website.
What exactly was the reason for drawing up the protocol is unknown.
In 2019, a case was opened against Prokopieva for justifying terrorism due to arguments in a column about the cause of the terrorist attack in the FSB headquarters in Arkhangelsk, where 17-year-old Mikhail Zhlobitsky died. The prosecution demanded six years in prison for the journalist and a ban on journalistic activity for four years. International human rights and journalistic organizations, Russian politicians and civil activists then came out in support of Prokopieva. In July 2020, the court found her guilty and fined her 500 thousand rubles. She appealed the verdict, including in the European Court of Human Rights.
At the end of March 2022, Prokopyeva left Russia after the police came to the journalist's house with a search on the morning of March 18 in a criminal case of libel against the governor of the Pskov region, Mikhail Vedernikov.
The police considered the post in the anonymous telegram channel "Gremyachaya Tower" to be information defamatory to the governor. Its authors criticized the policy of the head of the region towards independent media and wrote that they considered the publications about the death of the Pskov military in Ukraine, which Vedernikov made on his Instagram, inappropriate. The journalist is a witness in this case.
In mid-June 2023, the Ministry of Justice added Prokopieva to the register of "foreign agents." The Pskov Regional Prosecutor's Office, regional departments of the Ministry of Internal Affairs and the FSB began collecting materials to include it on the list in 2022, Sever.Realii note.