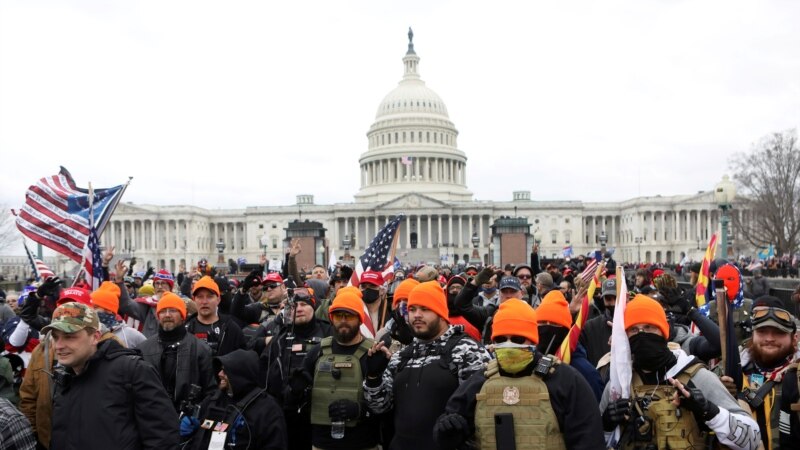 An American court sentenced former leader of the right-wing radical group Proud Boys, Enrique Tarrio, to 22 years in prison for participating in the storming of the US Capitol on January 6, 2021. Western media reported this late on Tuesday.
Tarrio was convicted of inciting insurrection and participating in planning to storm the Capitol. On that January day, thousands of supporters of former US President Donald Trump violently tried to stop Congress from certifying the election results. Trump and his supporters called the voting results "rigged."
Prosecutors argued that the Proud Boys intended to keep Trump in power by force. The US Department of Justice sought a 33-year prison sentence for Enrique Tarrio, despite the fact that he was not directly involved in the storming of the Capitol.
Tarrio's prison sentence was the longest sentence handed down in prosecutions for the January 6, 2021 riot. Previously, Oath Keepers founder Stuart Rhodes, convicted in a separate case of sedition, was sentenced to 18 years.
Earlier, the court sentenced another Proud Boys leader, Ethan Nordean, to 18 years in prison.
The only reason Tarrio did not march with the others was because he was arrested upon arriving in Washington and received a court order to leave the District, prosecutors said. Describing Tarrio as a "skilled propagandist," they said he "has done far more harm than he could have done as an individual rioter," AFP and Voice of America reported.
The attack on Congress left at least five people dead and 140 police officers injured.
The Justice Department has charged more than 1,100 people with their roles in the storming of the Capitol.
About 630 of them pleaded guilty to various charges, and 110 were found guilty at trial.