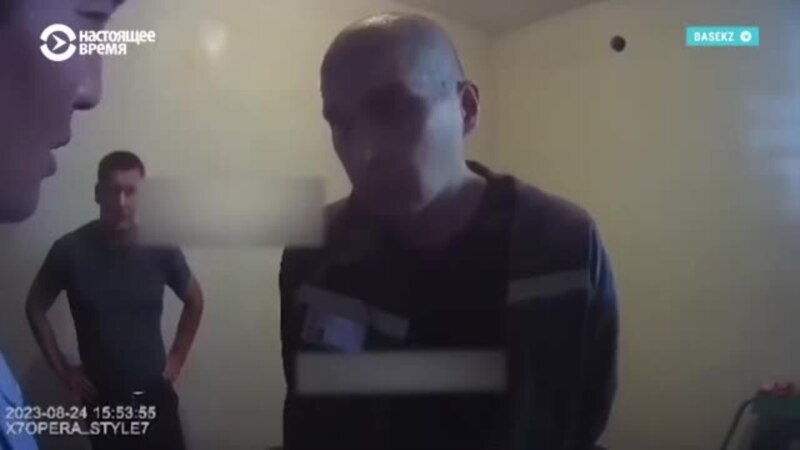 The Ministry of Internal Affairs of Kazakhstan decided to dismiss 11 employees of the colony in the city of Atbasar after a video appeared in which they beat and torture Kazakh activist Timur Danebayev. The press service of the department reports this.
In addition to the employees of the colony, as specified by the Ministry of Internal Affairs of Kazakhstan, following the results of an internal investigation, the head of the regional department of the penal system and his deputy, as well as the head of the colony, were nominated for removal from their positions.
The department also reported that the prosecutor's office is currently conducting a pre-trial investigation into the circumstances of Danebayev's torture. At the same time, as the Kazakh service of Radio Liberty (Radio Azattyk) writes, it is not reported under what specific article this investigation is being conducted.
In turn, human rights activist Elena Semenova, who visited the colony in Atbasar, wrote on her Facebook that on September 5 an order was issued to dismiss 9 employees, including the head of the institution. "Two employees are still on sick leave, and criminal cases have also been initiated against the employees," she clarified.
On September 4, videos appeared on social networks in which employees of a colony in the city of Atbasar, Akmola region, beat Danebayev, citing his refusal to clean the toilet. Judging by the footage, the activist was subjected to physical torture at least twice in a short period of time with the participation of a group of colony employees.
Before the beatings, a man's voice is heard: "Use special means." In both cases, the prisoner was placed face down on a tiled floor and held down by several officers while he was beaten. "I am against torture," Danebayev says in the video in response to employees.
Timur Danebayev is known for his attempt to bring to justice the President of Kazakhstan Kassym-Jomart Tokayev for words about an attack by "20 thousand terrorists" during the January events of 2022. In June 2023, he was sentenced to three years in prison for inciting hatred.