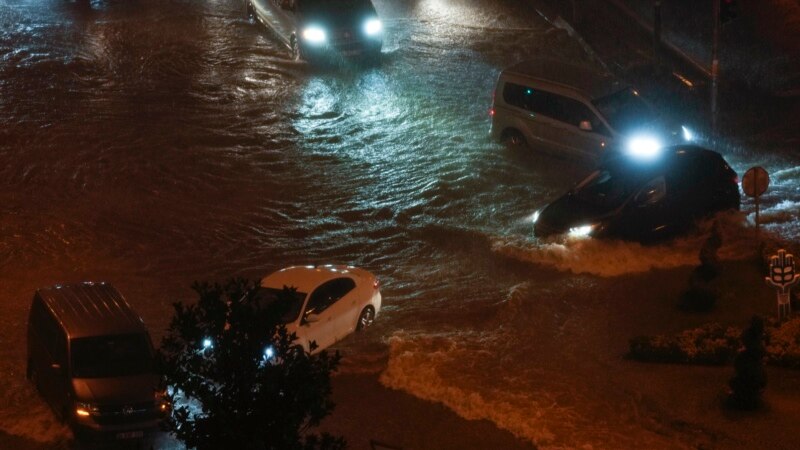 On Tuesday, September 5, in Brazil, Greece, Bulgaria, Turkey and China, at least 30 people died due to floods as a result of heavy rains, and about a dozen are officially listed as missing.
In southern Brazil, about 60 cities were damaged by the hurricane: at least 21 people died, more than one and a half thousand lost their homes. The climate-related death toll is the highest in the region's history, the governor of the hardest-hit state said.
Heavy downpours also hit bordering Greece, Bulgaria and Turkey, causing loss of life and disrupting transport links and power supplies.
At least four people died in Turkey: two vacationers at a campsite in the north-west of the country and two in the capital, Istanbul. About a dozen more were stuck in the capital's library, from where they were later rescued.
According to Bulgarian authorities, at least two people have died due to floods in the country, and three more are missing. Waves almost two meters high rolled onto the coast, flooding houses and roads. In the resort of Tsarevo, cars were swept out to sea, and local residents and tourists were urged to climb to the upper floors as the lower ones were flooded.
In the Greek city of Volos, one was killed by a wall, and five more were allegedly carried away by floods. Record rainfall caused thigh-high floods in the streets. Authorities evacuated a local nursing home and advised residents in several areas not to leave their homes. At the same time, some areas – for example, the island of Euboea – suffered from fires in July that destroyed huge areas of forests and agricultural land.
Greek authorities have said climate change is to blame for the weather disasters and that they are preparing for an "even more difficult" next summer.
In the Chinese city of Fuzhou, two people were killed and another was missing as a result of the typhoon. About 300 millimeters of rain fell in the area during the day.
Scientists have confirmed that climate change is affecting the weather. Rising global temperatures are increasing the frequency and intensity of extreme weather events. In 2023, heavy rains and floods were also recorded in the Russian Far East, the USA, Chile, Slovenia, Spain, Afghanistan, South Africa and other countries. Heavy rains and floods lead to the death and migration of people and animals, destruction of houses and infrastructure, and destruction of land.