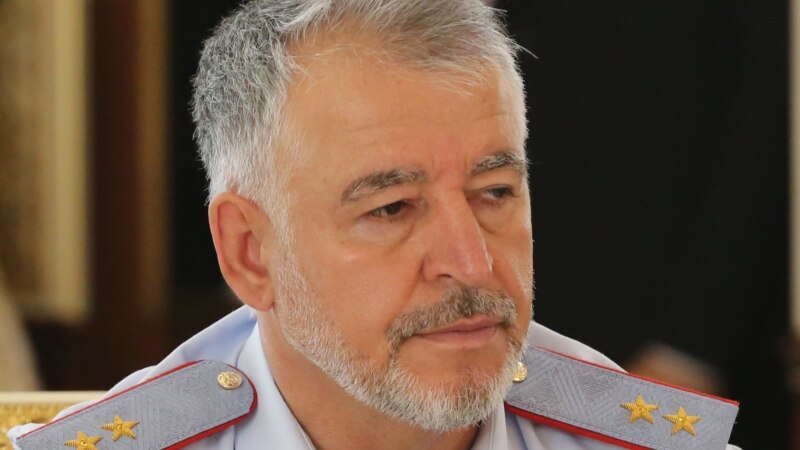 The Minister of Internal Affairs of Chechnya, Ruslan Alkhanov, was appointed deputy head of the main department for countering extremism in Russia (Center "E"). This was reported by Kavkaz.Realii.
The appointment of Alkhanov to this post was announced by the head of the Ministry of Internal Affairs for the North Caucasus Federal District, Sergei Bachurin. Describing the new deputy head of Center "E", Bachurin noted that Alkhanov, who headed the Chechen Ministry of Internal Affairs for 19 years, ensured "the strengthening of law and order in the region."
Ruslan Alkhanov is the father-in-law of one of the daughters of the head of Chechnya, Ramzan Kadyrov, and his fellow villager – he was born in 1962 in the village of Tsentaroy, Chechen-Ingush Autonomous Soviet Socialist Republic. Before his appointment as head of the Ministry of Internal Affairs of Chechnya, Alkhanov headed the security service of Akhmat Kadyrov, the father of the current head of Chechnya.
Alkhanov's son, Adam, was appointed by Kadyrov as deputy chairman of the Chechen government for the social block in November 2022. Ruslan Alkhanov's wife, as the Dozhd TV channel found out, is registered in Moscow and, together with three sons (including Adam), owns two apartments in the elite residential complex "Blizhnaya Dacha" not far from Kutuzovsky Prospekt.
Kavkaz.Realii note that during Alkhanov's leadership of the Ministry of Internal Affairs, Chechen security forces began to actively practice kidnapping and torture of people, as well as persecute opponents of Ramzan Kadyrov's regime. In December 2022, Alkhanov was sanctioned by Canada for his involvement in systematic human rights violations and support for the war against Ukraine.
In total, according to Kavkaz.Realii, about 100 relatives of Ramzan Kadyrov held high government positions at different times. Another daughter of Kadyrov, Aishat, holds the post of Minister of Culture, and his 16-year-old son Akhmat "heads" all children's and youth organizations in Chechnya. In addition to children, positions, often high-ranking, are received by his sisters, sons-in-law, nephews and brothers of various degrees of kinship.