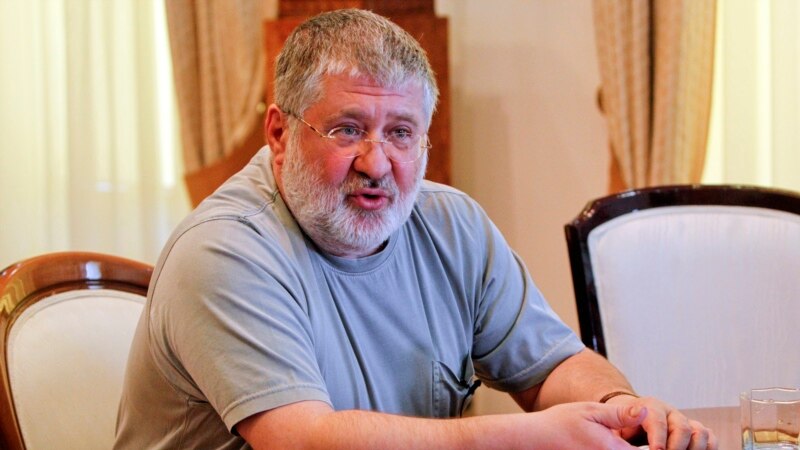 The National Anti-Corruption Bureau of Ukraine (NABU) has charged Ukrainian billionaire Igor Kolomoisky with suspicion of embezzling 9.2 billion hryvnias (about 250 million) from Privatbank. This is reported on the department's website.
According to the NABU, Kolomoisky, as head of the Dnipropetrovsk administration in 2015, "developed a plan to take over the funds of Privatbank."
To do this, the bank, as specified in the department, was "artificially obliged to pay" an offshore company controlled by a businessman more than UAH 9.2 billion "under the pretext of allegedly repurchasing its own bonds at an inflated cost."
The Special Anti-Corruption Prosecutor's Office of Ukraine claims that in order to withdraw money from Privatbank, Kolomoisky created a group of five senior employees of this financial institution.
It, in particular, included the ex-chairman of the board of Privatbank, director of the department of interbank dealing of the bank, director of the treasury, head of the department for supporting interbank operations of the treasury and deputy head of the department for servicing accounts of non-residents of Privatbank. The investigation did not name the defendants.
The NABU clarified that one of the members of the criminal group, the director of the interbank dealing department, has already been detained, and investigative actions are being carried out with him.
Kolomoisky and five employees of Privatbank who took part in the withdrawal of money from the financial institution are charged with embezzlement (Article 191 of the Criminal Code), legalization of property obtained by criminal means (Article 209 of the Criminal Code) and official forgery (Article 366 of the Criminal Code).
On September 3, the Shevchenkovsky District Court of Kyiv arrested Kolomoisky for two months in a case of fraud and legalization of property obtained by criminal means.
According to investigators, during 2013-2020, Kolomoisky "legalized more than half a billion hryvnias by transferring them abroad, using the infrastructure of banking institutions under his control." The office of the Prosecutor General of Ukraine clarified that it is about the amount of more than 570 million hryvnia.
In early February, Ukrainian media reported on searches near Kolomoisky. UNIAN's sources in law enforcement agencies reported that they are connected with the investigation into the activities of the Ukrtatnafta and Ukrnafta companies, in which the businessman is a shareholder.