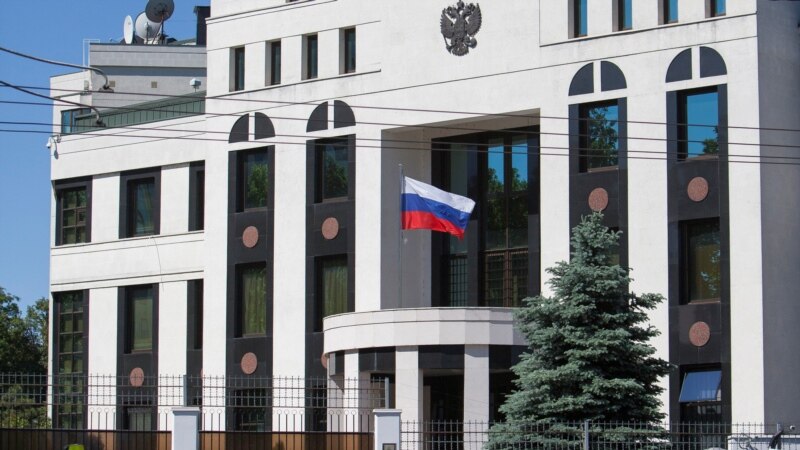 Russian Foreign Ministry spokeswoman Maria Zakharova commented on the Radio Free Europe/Radio Liberty investigation published yesterday about employees of the Russian embassy in Moldova.
According to leaked databases reviewed by Radio Liberty, at least two of these diplomats have ties to the Federal Security Service and two more to Russian military intelligence, which is allegedly involved in poisonings and sabotage throughout Europe. Among these people are the two first secretaries of the Russian embassy, ​​according to the investigation, which can be read at the link:
Zakharova stated that such, as she put it, "spy investigations" "are disinformation, represent a set of unfounded accusations, are distinguished by the substitution of concepts and the deliberate manipulation of facts." Zakharova did not specify which facts in the investigation, in her opinion, were deliberately manipulated and which concepts were substituted.
A representative of the Russian Foreign Ministry believes that the purpose of the publication was "to prepare the ground for new unfriendly actions towards the Russian Federation." Zakharova expressed hope that "official Chisinau will have enough wisdom not to make rash decisions" based on the investigation, which she called fake.
At the same time, Zakharova herself mentioned that in July and August 2023, Moldova expelled 45 Russian diplomats and embassy staff, citing concerns about Moscow's attempts to "destabilize" the situation in the country. This was preceded by an investigation that stated that there were antennas on the roof of the Russian embassy in Chisinau that made it possible to listen to telephone conversations. Zakharova called these antennas television antennas.
The Russian Embassy in Chisinau did not respond to a request for comment on the results of the Radio Liberty investigation at the time of publication of the new investigation. Moldova's Ministry of Foreign Affairs said in a message to Radio Liberty that the government had taken "several decisive steps necessary to counter the destabilizing actions of the Russian Federation against our country," including reducing Moscow's diplomatic presence in response to "unfriendly actions, including context of suspicions regarding possible espionage activities." The ministry added that in accordance with the Vienna Convention on Diplomatic Relations, "the selection of diplomatic personnel of the Russian Embassy is the responsibility of the Russian authorities."