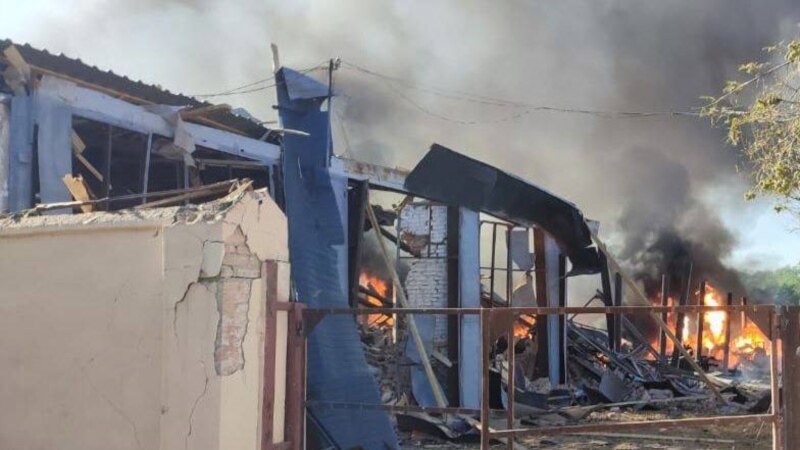 Russian troops on the morning of Friday, September 8, launched missile attacks on Sumy, Zaporozhye and Krivoy Rog.
In Krivoy Rog, as stated by the head of the Dnepropetrovsk Regional Military Administration (OVA) Sergei Lysak, a Russian missile hit an administrative building.
"Preliminarily, one dead and 9 injured, three were pulled out from under the rubble. The garages caught fire. The fire engulfed 200 square meters," he wrote in his Telegram channel.
The State Service for Emergency Situations (SSES) of Ukraine clarified that the blow fell on the police building, and a policeman was killed. Rescuers rescued three more people from under the rubble; they were hospitalized in serious condition. Six police officers received injuries of varying severity, the department noted.
The head of the Ministry of Internal Affairs of Ukraine, Igor Klimenko, later reported that as of 10:00 Kiev time, the number of people injured as a result of the missile attack on Krivoy Rog had grown to 25 people.
In Sumy, a private house came under rocket fire and was completely destroyed. According to the regional State Emergency Service, rescuers rescued a man and a woman from under the rubble of the house; their condition is assessed as serious.
The head of the Zaporozhye OVA, Yuri Malashko, said that the Russian army struck Zaporozhye, presumably with ballistic missiles. As a result of the attack, civilian infrastructure facilities were destroyed. He also reported one man injured.
Secretary of the Zaporozhye City Council Anatoly Kurtev clarified that the blast wave smashed windows in 30 residential high-rise buildings and several educational institutions located near the epicenter of the explosion.