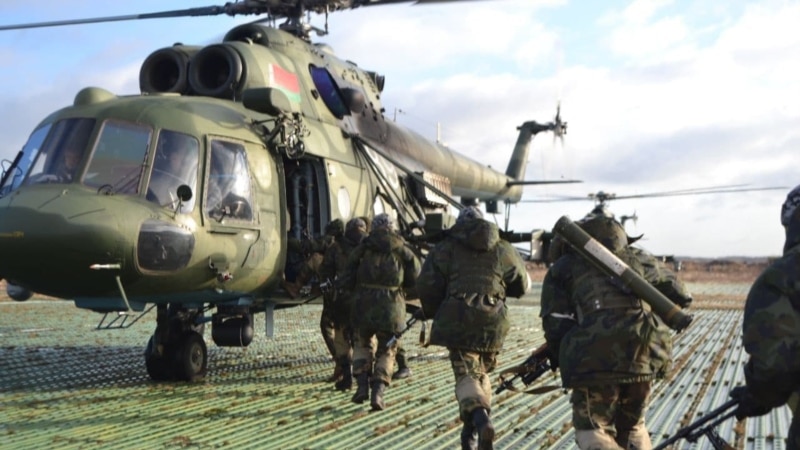 The number of Russian military personnel in Belarus has significantly decreased over the past two months. In particular, the Russian contingent of the so-called Regional Group of Forces of the Union State, deployed last year, has been withdrawn from the country. This is reported by the monitoring project "Belarusian Gayun". The reports are confirmed by the State Border Service of Ukraine.
"We can state that in July-August there was a significant decrease in the number of Russian military personnel stationed in Belarus," writes "Belarusian Gayun". It is noted that field camps at the Obuz-Lesnovsky, Lepelsky and Osipovichsky training grounds were liquidated, and the military personnel who were there went to Russia, "and this was not a rotation."
According to Kyiv, several months ago there were up to 11 thousand Russian military personnel in the republic. Now there are no more than 2 thousand Russian military personnel left there. "Belarusian Gayun" claims that up to 600 people are stationed at the Mozyr and Zyabrovka airfields, and up to 1,450 at communication centers in Baranovichi and Vileika. In addition, about 100 people are participating in CSTO exercises. All these military personnel are not part of the Regional Group of Forces, that is, the number of Russian military personnel stationed in Belarus has decreased to zero. There are no official comments from the Ministry of Defense of the two countries.
As Belarusian Gayun notes, the dismantling of tents in the field camp of the Wagner PMC mercenaries in the village of Tsel continues. There are already 55% fewer of them than at the end of July. However, the number of equipment in the camp is not decreasing. Observers estimate that about 4 thousand mercenaries may remain in Belarus. Almost no movements of them across the country were recorded after the death of Yevgeny Prigozhin.
The Belarusian military is not participating in the Russian invasion of Ukraine, but Alexander Lukashenko's regime is providing logistical and technical support to Russia. Kiev has repeatedly emphasized that they do not see an urgent threat of invasion of Ukraine from Belarus, even despite the deployment of a Russian contingent in this country. What is the reason for the recent withdrawal of most of the Russian troops from Belarus is not clear.