Short link
9 September 2023, 15:48
Honored coach of Russia Viktor Yanchuk spoke about tennis player Daniil Medvedev's entry into the finals of the 2023 US Open.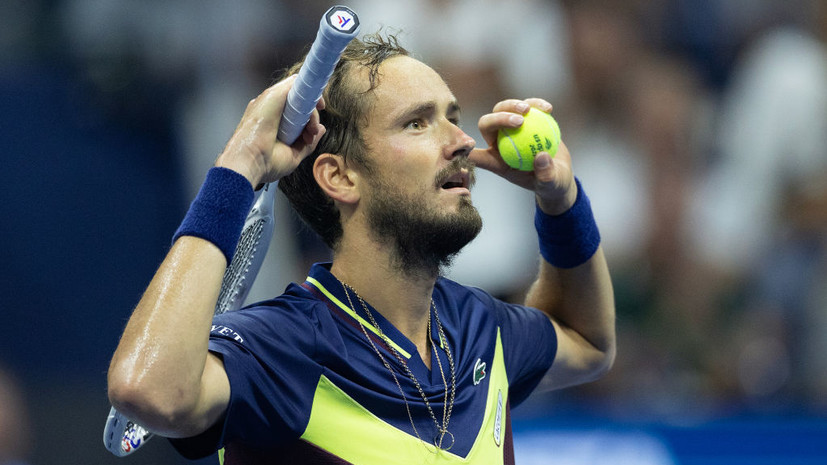 "He has outdone himself. I did not expect him to win, I thought that the younger and faster Spaniard would impose the pace, but this did not happen. I think this is one of the best victories of his entire career," TASS quotes Yanchuk.
In the semi-finals, Medvedev defeated Spaniard Carlos Alcaraz with a score of 7:6 (7:3), 6:1, 3:6, 6:3.
The Russian tennis player and Serbian Novak Djokovic will play in the final.
Earlier, Medvedev admitted that he looked towards the star guests in the US Open semi-finals.
Error in the text? Select it and press "Ctrl + Enter"