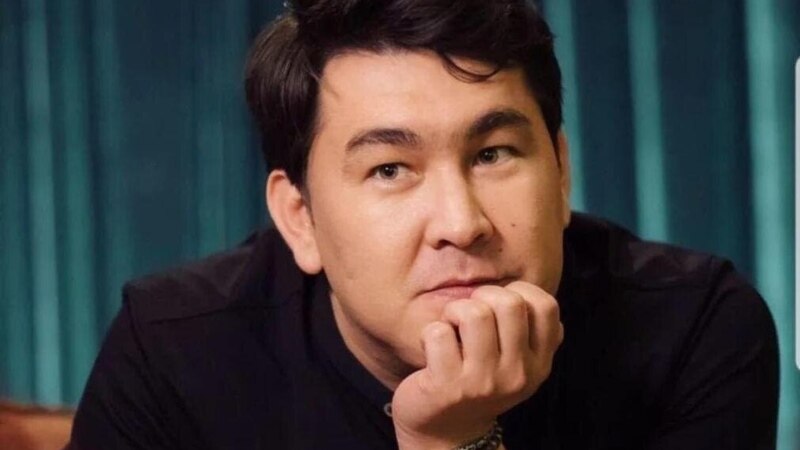 Comedians Azamat Musagaliev and Denis Dorokhov performed at a concert at the Saur-Mogila memorial in the annexed Donetsk region. Now subscribers from Kazakhstan demand to cancel their concerts in Astana and Almaty.
"This is our first time here. This place is very impressive, it touches the soul. We also learned many stories associated with this place. When they were told, there were goosebumps," Dorokhov said in an interview with the local TV channel Oplot TV. The comedian added that he talked with Russian soldiers who are fighting in Ukraine, and they seemed to him "sincere people."
In turn, Musagaliev wished the inhabitants of the annexed Donetsk region "a peaceful sky over their heads, health and smiles of loved ones."
After performing at a concert dedicated to the liberation of Donbass during World War II, Azamat Musagaliev was brought into the "Peacemaker" database, where the artist was called "an accomplice of Russian-fascist invaders and terrorists." Denis Dorokhov has been on the "Peacemaker" list since 2019 after visiting annexed Crimea.
Subscribers of the members of the KVN team "Kamyzyaki" reacted negatively to their trip to the territory of the so-called "DPR." Since Azamat Musagaliev closed comments, subscribers leave their opinions regarding this trip under Denis Dorokhov's post. There are already over a thousand comments.
Many subscribers call showmen "venal". Social media users from Kazakhstan are demanding the cancellation of concerts in Astana and Almaty, which the Kamyzyakov team planned for early October:
"You will have "fun" in Almaty and Astana if concerts take place at all now," "Please do not come to Kazakhstan," "The road is closed for you and Azamat in Kazakhstan!!!", "Alga Kazakhstan!!! Personally, I will be against your arrival in my country!", "We did not expect from Azamat."
Since the beginning of the full-scale Russian invasion of Ukraine, Azamat Musagaliev and Denis Dorokhov have not spoken out about the war. In February 2022, Musagaliev posted a picture on his personal Instagram blog with the words "For Peace" and a St. George's ribbon.