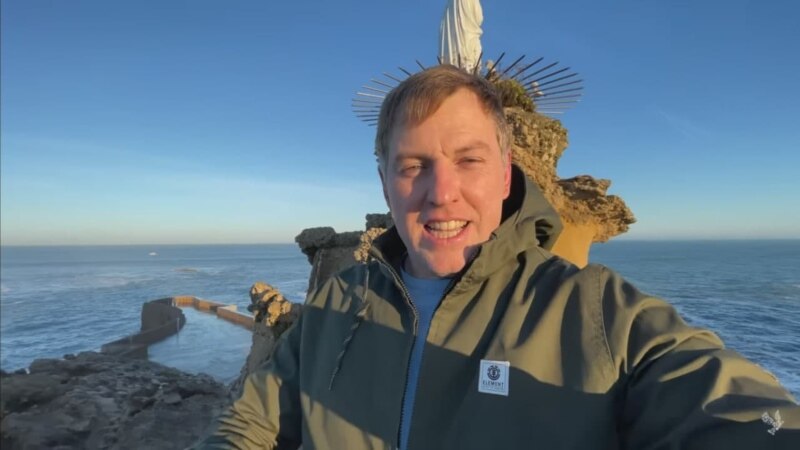 French police may have considered the alleged assassination attempt on Gulagu.net founder Vladimir Osechkin a hoax. The publication "Project" writes about this. The publication has familiarized itself with the document, which, according to Osechkin, represents the position of the investigation in this case.
Osechkin spoke about the assassination attempt in September 2022. According to the human rights activist, during dinner he noticed a red sight dot on the wall of his house in Biarritz in the south of France, after which several shots were fired. His "lightning-fast reaction" and the killer's mistakes helped him survive, he said. He did not provide evidence of what happened.
Agence France-Presse then reported that the prosecutor's office of Bayonne, a neighbor of Biarritz, began an investigation into the incident, but did not find any confirmation of what happened. Nothing was subsequently reported about the investigation into the case. The French prosecutor's office and the court refused to respond to the Project's requests.
Osechkin showed the publication's journalist a document representing, as he says, the position of the investigation in this case. The publication does not say what kind of document this is or what department it was prepared by. He retold one of the fragments of the text to the journalist as evidence that the neighbors also saw the laser sight. In fact, it said that investigators believe that someone was probably playing a joke on the Russian, the publication claims.
The human rights activist says that the position of the prosecutor's office quoted by France-Presse was expressed in order to "drown out the media wave." The Project journalists were met in Biarritz by four of Osechkin's security guards. They refused to introduce themselves or answer questions. He assures that these are employees of the special unit of the French police protecting him.
Osechkin stated that he was warned in advance about the assassination attempt by Bellingcat investigator Hristo Grozev. He told the Project that he did not do this. Grozev doubts the reality of the assassination attempt.
The Gulagu.net project publishes information about the state of the prison system in Russia. There, information about crimes in the Russian prison system was repeatedly made public. Osechkin was the first to publish large-scale leaks of reports about torture and violence in Russian colonies and prisons. Several of them ended in court sentences for FSIN employees who tortured prisoners.