Short link
12 September 2023, 16:03
The launch of the manned transport spacecraft "Soyuz MS-24" No. 755 with the launch vehicle "Soyuz-2.1a" with the logo of the International Exhibition and Forum "Russia" will take place on September 15.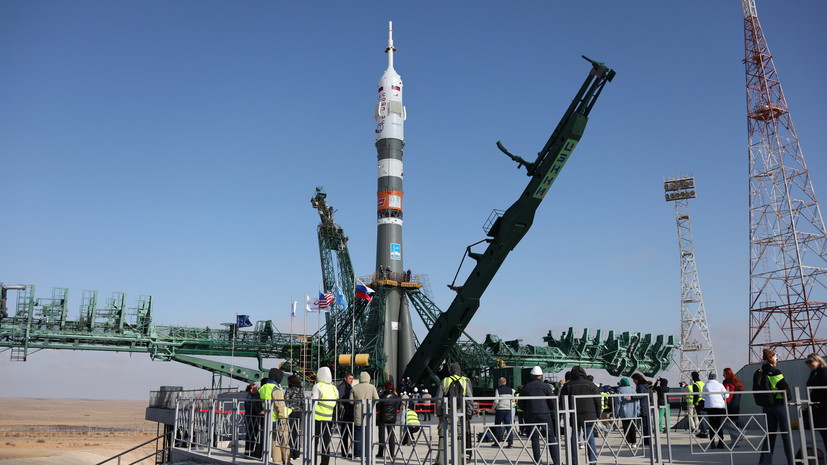 © Natalya Berezhnaya
The crew, which includes the deputy head of the Central Training Center named after. Yu. A. Gagarina – commander of the Roscosmos cosmonaut corps Oleg Kononenko, cosmonaut Nikolai Chub, as well as NASA astronaut Laurel O'Hara, will go to the ISS according to an ultra-short scheme: the flight will take 3 hours 14 minutes.
The logo of the International Exhibition and Forum "Russia" was first presented at the beginning of summer. The corporate identity was developed taking into account the six main time periods of Russian history.
The style of each letter contains a reference to a specific period: the reign of Prince Vladimir, the Grand Duchy, the Russian Kingdom, the Russian Empire, the USSR and the Russian Federation. The evolution of font forms reflects the development of culture, people and country.
"Of course, Russia's achievements in space are a source of pride for millions of Russians. International exhibition and forum "Russia" about the advanced experience of Russia in the field of science, technology, culture and education. The launch of a rocket with the exhibition logo is a bright event on the eve of the opening of the country's largest event," said Natalya Virtuozova, Director General of the ANO Directorate of the Exhibition of Achievements "Russia".
Error in the text? Select it and press "Ctrl + Enter"Subscribe to our Zen channel