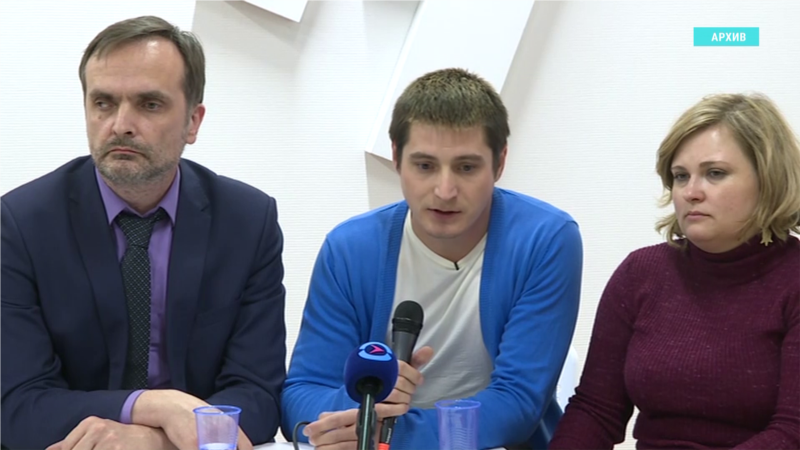 The European Court of Human Rights (ECHR) ordered Russia to pay 52 thousand euros in compensation to Maxim Lapunov. He was kidnapped in 2017 and then tortured because of his homosexual orientation by Chechen security forces. This is stated in a message on the court's website.
The ECHR did not pay attention to the fact that the Russian authorities violated the following articles of the Convention for the Protection of Human Rights and Fundamental Freedoms in relation to the man: Article 3 (prohibition of torture), Article 5 (right to liberty and security of person), Article 14 (prohibition of discrimination). The ECHR also found that the Russian authorities' investigation into Lapunov's case was conducted ineffectively.
Lapunov filed a claim with the ECHR in May 2018 after receiving refusals from all courts in Russia. At the same time, he filed an application for asylum in one of the European countries.
In May 2019, human rights activist of the Committee against Torture Olga Sadovaya said that Lapunov received asylum in one of the European countries.
Maxim Lapunov – photographer. I came to Grozny, the capital of the Chechen Republic, from the Perm Territory. According to him, he was engaged in business for two years, but on March 16, 2017, in the evening, in a crowded square where Lapunov was selling balloons, men in civilian clothes approached him and kidnapped him. Maxim claims that he spent the next 12 days in one of the possible secret prisons in Chechnya. All this time, according to the man, he was beaten and tortured with electric shock, because he was "Russian, came to Chechnya and "spoilt" the Chechens." They also demanded that he talk about other gay people he knows.
After Lapunov named one of the names under torture, this man was taken to prison and also beaten. The jailers filmed all the confrontations with a video camera.
Lapunov was subsequently released. He attributes this to the fact that there were many witnesses to his detention, and his relatives from the Perm region, where he is from, put him on the wanted list. However, before being released, the man was forced to leave fingerprints on the weapon and sign certain documents. After that he was taken to the station. Lapunov arrived in Essentuki and lived for some time in the shelter of the Committee against Torture. Then human rights activists introduced Lapunov to the Commissioner for Human Rights in Russia, Tatyana Moskalkova. Previously, she stated that the persecution of gays in Chechnya is a "false denunciation," but in October 2017, Moskalkova spoke about the first official complainant about the persecution of gays in Chechnya.
In December 2018, the OSCE presented a report that also mentioned the persecution of gays in Chechnya. The organization recommended that Russian authorities begin "an investigation into the actions of the government of the Chechen Republic towards (LGBT) people in general, as well as a criminal case into alleged violations of the rights of (Maxim) Lapunov in particular."