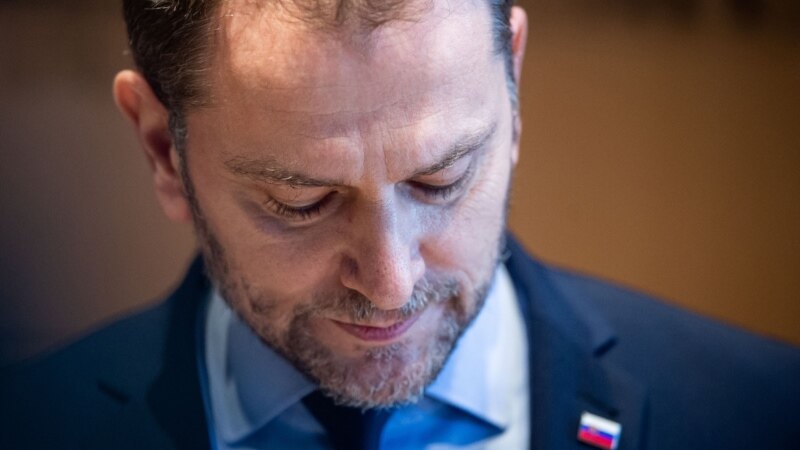 Former Slovak Prime Minister Igor Matovic got into a fight with former Interior Minister Robert Kaliniak at a press conference of the Kurs – Social Democracy party in front of the government building in Bratislava. Before this, Matovic tried to disrupt the speech of another former prime minister, Kurs leader Robert Fico, whom opponents call a pro-Kremlin politician.
Matovic arrived at the press conference in a pickup truck with loudspeakers, according to footage from the scene. He drowned out the speech of political rivals who demanded the introduction of border controls on the border with Hungary, through which a flow of migrants passes to Western European countries. Kalinyak tried to pull Matovic out of the car, and a scuffle broke out. The former head of government shouted at the former minister, "Go to hell, thief," and kicked him in the chest. He tried to grab him.
They were joined by Kurs parliamentary candidate Richard Gluck, who punched Matovic in the face. A police officer broke up the fight. A police department spokesman said the department would evaluate the incident.
In the previous parliamentary elections in 2020, Matovic's Ordinary People and Independent Individuals party held a landslide victory with 25 percent of the vote. This allowed the politician to head the government. The government coalition later collapsed. According to statements by Matovic's former political partners and the opinion of many observers, this was largely due to the inconsistent and eccentric behavior of the prime minister.
In the upcoming early elections on September 30, "Ordinary People," according to polls, risk not overcoming the seven percent threshold that is set for coalitions (they go to the polls in association with several other parties). Kurs, on the other hand, is leading in pre-election polls, giving the party approximately 20 percent of the vote. Almost the same amount belongs to Kurs's main rivals, the liberal Progressive Slovakia party.
During the election campaign, Robert Fico promised to completely stop military assistance to Ukraine if he came to power. The current authorities of Slovakia actively support Kyiv; this country has transferred a significant amount of weapons to Ukraine, including fighter aircraft.