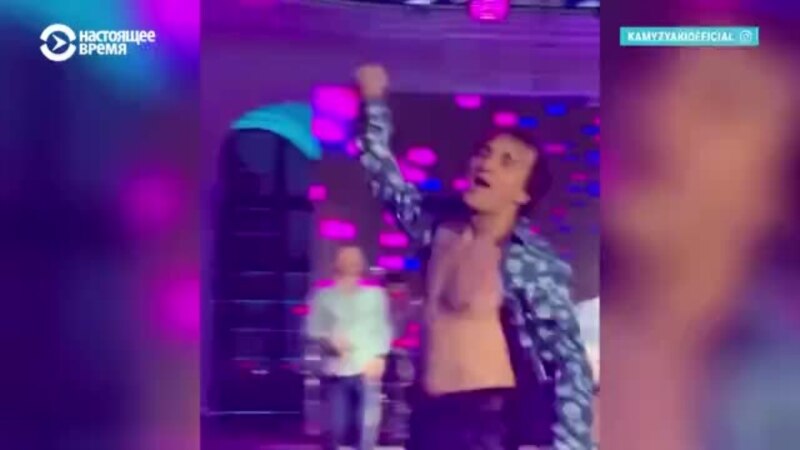 In Kazakhstan, the tour of the Russian KVN team "Kamyzyaki" ("Team of the Kamyzyak region in KVN"), whose participants performed in the Russian-occupied territory of the Donetsk region of Ukraine, was cancelled. One comedian concert was to take place in Almaty, two more in Astana.
"In view of the resonant negative public feedback on the sensational public actions of the artists of the Kamyzyaki group, the organizing team decided to cancel the entire tour of solo concerts of the Kamyzyaki team throughout Kazakhstan," tour organizer Olga Lee wrote on her Instagram.
On September 8, "Kamyzyaki" performed a concert at the Saur-Mogila memorial in the Russian-occupied part of the Donetsk region. In a video filmed by the local Oplot TV channel, the team members – ethnic Kazakh Azamat Musagaliev and his colleague Denis Dorokhov – expressed support for the Russian military. After this, subscribers from Kazakhstan demanded that the team's performances be cancelled.
Musagaliev wished the residents of the occupied Donetsk region "a peaceful sky above their heads, health and the smiles of loved ones." This was the first statement by Dorokhov and Musagaliev about the war since the beginning of the full-scale Russian invasion of Ukraine. Before this, Musagaliev had only published an image on his Instagram with the words "For Peace" and the St. George's ribbon.
Both Dorokhov and Musagaliev were included in the Ukrainian Peacemaker base even before the start of the full-scale invasion. Musagaliev got there after performing at a concert dedicated to the liberation of Donbass during World War II, and Dorokhov – after visiting the annexed Crimea.