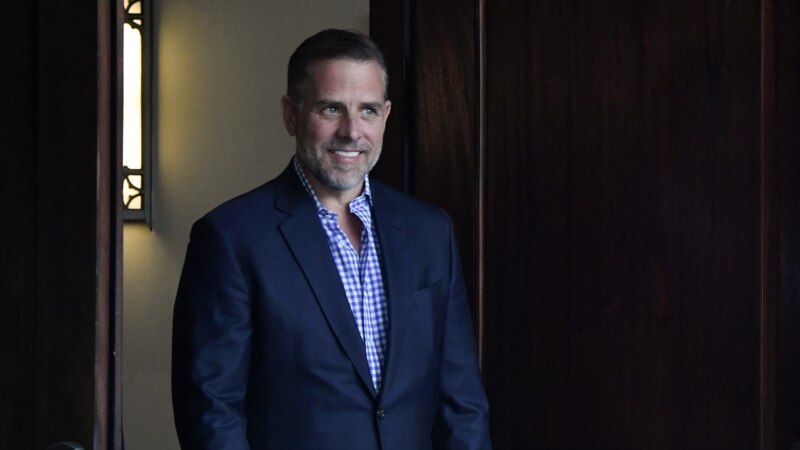 Special prosecutor David Weiss has filed criminal charges against US President Hunter Biden's son for violating the law by purchasing firearms. This was reported by CNN.
Hunter Biden, in particular, was accused of lying about not using drugs when purchasing a gun in October 2018. Although at the time, as the special prosecutor noted, he was struggling with cocaine addiction.
Special Prosecutor Weiss also claims that the son of the US President owned firearms while using drugs. Both actions of Biden Jr., as CNN clarifies, are federal crimes.
If Hunter Biden is found guilty of the charges against him, he faces up to 25 years in prison and a fine of $750,000, The New York Times clarifies.
In June of this year, Biden Jr. reached a deal with the US Department of Justice on cases of tax evasion in 2017-2018 and illegal possession of weapons while using drugs.
In the first case, the son of the US President agreed to plead guilty: all amounts of unpaid taxes had already been repaid. In the second case, prosecutors ordered Biden Jr. to comply with the terms of a federal program: not use drugs for two years and never own a gun. According to the BBC, he was expected to agree to drug treatment and observation.
But in July, as CNN notes, that deal fell apart after a judge in Delaware found the agreement did not comply with legal requirements. Later, the special prosecutor in the case, David Weiss, said that negotiations on this issue had reached an impasse and were terminated.
The charges against Hunter Biden stem from an investigation led by prosecutor David Weiss in Democratic President Joe Biden's home state of Delaware. Weiss was appointed under previous President Donald Trump, representing the Republican Party. President Biden's son announced in December 2020 that Attorney Weiss was looking into his tax affairs. He denied wrongdoing at the time. According to American media reports, the investigation led by David Weiss began back in 2018.
Joe Biden expressed support for his son, who agreed to plead guilty. "The President and First Lady of the United States love and support their son as he continues to rebuild his life. We will have no further comment," the White House statement said.