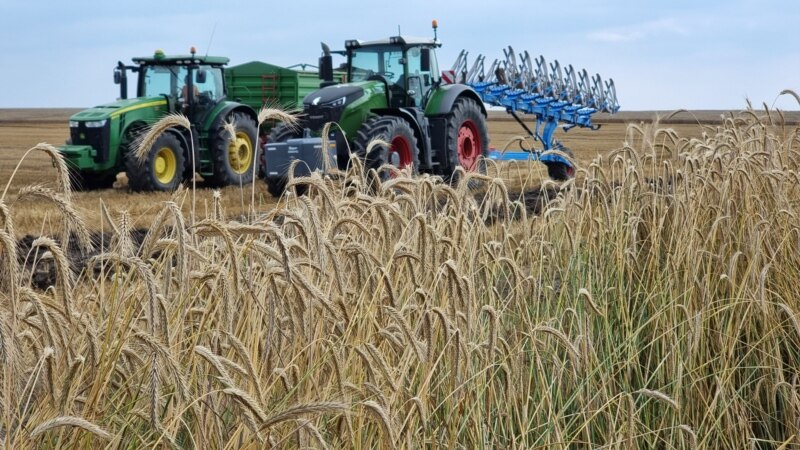 The European Commission did not extend the embargo on grain imports from Ukraine to neighboring countries. The ban expires on September 15. However, the Polish authorities have already announced that they, for their part, will not lift the ban on the import of Ukrainian agricultural products. Previously, Hungary, Romania and Slovakia promised to do the same, contrary to the decision of the European Commission. Of all the countries bordering Ukraine, only Bulgaria agrees to implement the European decision.
As stated in the conclusion of the European Commission, thanks to the application of temporary measures to limit the import of grain from Ukraine from May 2, "the problems in the markets of the five EU countries bordering it have disappeared." In addition, Ukraine pledged to introduce legal regulatory measures within 30 days to avoid the massive dumping of its agricultural products into the European market.
Polish Prime Minister Mateusz Morawiecki said on Friday that he was extending the ban on the import of Ukrainian grain, despite the disagreement of the European Commission. "Because it is in the interests of Polish farmers," he emphasized. "We will not listen to Berlin, we will not listen to von der Leyen, Tusk or Weber," added the head of the Polish government.
On May 2, the European Commission temporarily banned the supply of wheat, corn, rapeseed and sunflower seeds from Ukraine to Bulgaria, Hungary, Poland, Romania and Slovakia. This happened after numerous complaints from these countries that cheap Ukrainian grain, including those intended for transit to the poorest countries in the world, ends up in local markets and constitutes unwanted competition for the products of local farmers. In mid-April, Poland, Hungary, Bulgaria and Slovakia introduced a temporary ban on the import of Ukrainian products, and Romania was considering similar measures.