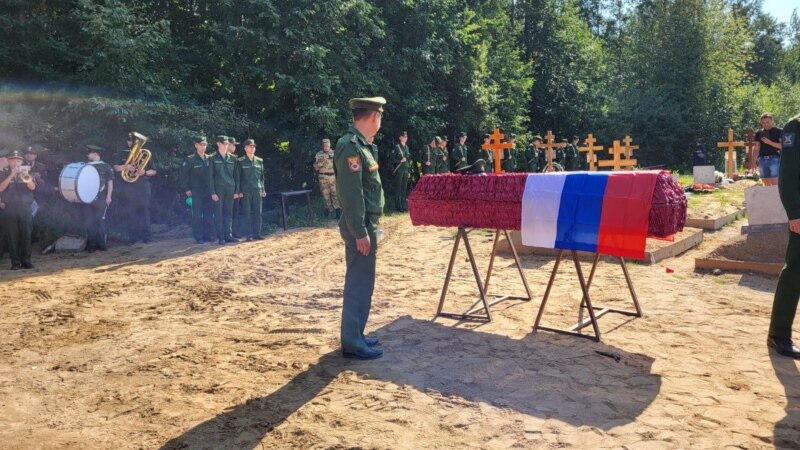 Every fifth Russian mobilized died without living in the war for even two months. Journalists from "Important Stories" and the Conflict Intelligence Team came to this conclusion.
For the calculations, data from open sources was used: on their basis, a list was compiled of the names of almost three thousand mobilized people who died between September 21, 2022 and September 1, 2023. Of these, the date of death is known for 1.9 thousand people. If the exact date of mobilization is unknown, the most common one was indicated for calculation – September 22, 2022. The list also did not include those who came to the military registration and enlistment office voluntarily to receive a summons.
According to the study, at least 130 people died in the first month after mobilization. The average life expectancy in war is 4.5 months. CIT analysts believe that the life expectancy of those mobilized after being sent to the front was affected by the intensity of the fighting. Thus, the heaviest losses for Russian mobilized people were in the fall of 2022 and the spring of 2023.
The average age of a deceased conscript from the "Important Stories" and CIT lists is 33 years. More than half of those killed were between 30 and 45 years old. Every tenth dead mobilized is under 25 years old. There are only four people on the list who lasted at the front for more than 11 months.
In the list of journalists, the largest loss for Russian mobilized people was the Ukrainian Armed Forces' strike on the Russian camp in Makeyevka on January 1. At least 139 conscripts from the Samara region alone died that night. The second largest date for losses is October 24. Then a group of Russian military personnel came under fire in the Novaya Kakhovka area in the Kherson region. On the same day, several conscripts died in the Chernopopovka area.
"Most likely, it flew into a camp, like in Makeyevka, but we cannot confirm this yet," CIT analysts say.
About 100 people from the list of journalists died in the Donetsk region within a year after the start of mobilization (in addition to those killed in Makeyevka). At least 40 mobilized in the spring and summer of 2023 died in the battles near Bakhmut. More than 30 people on the list died near Ugledar. At least 24 more people died near Makeyevka, Svatovsky district, Lugansk region.