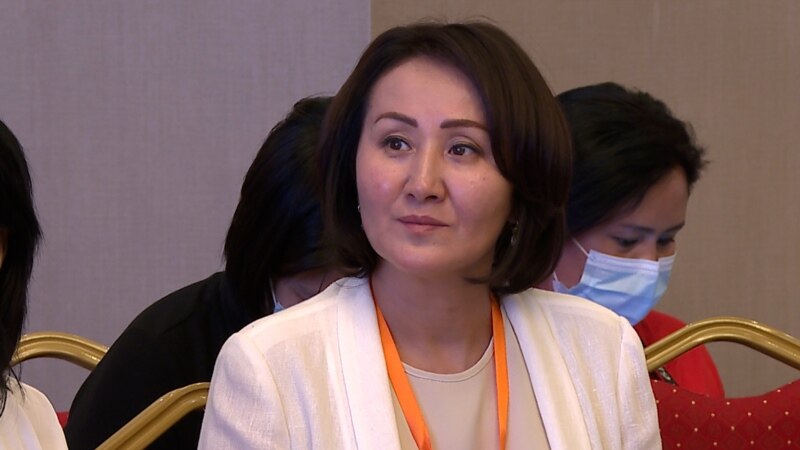 The Ene-Balaga Tirek charitable foundation, led by the wife of the President of Kyrgyzstan Aigul Japarova, received about $123 million from donors for its projects in 2022. This is stated in the material of the Temirov Live investigative team headed by independent journalist Bolot Temirov.
The authors claim that the largest donor to the public organization from which funds were received was the Chinese Embassy in Kyrgyzstan. According to the fund's reporting presented by Temirov Live, a little more than 9.1 billion soms (more than $102 million) were received from the diplomatic mission of the PRC. In addition, the Al-Safa Center provided technical and humanitarian assistance to the fund for 1.3 billion soms (approximately $14.6 million). And finally, 563 million soms (about $6.3 million) was donated by the owner of a private clinic in Bishkek, Chakmak Memet.
In response, the Ene-Balaga Tirek Foundation issued a statement that the information voiced in the investigation was untrue. According to the organization, from the Chinese Embassy the organization received not more than nine billion soms, but a little more than nine million soms for the implementation of social projects in the Batken region. The fund also stated that it is ready to provide journalists with the necessary information on the figures announced.
Earlier, Temirov Live, OCCRP and the independent publication Kloop published an investigation into the involvement of friends of the son of the President of Kyrgyzstan Rustam Japarov in large projects in which Chinese businessman Khabibula Abdukadyr is involved – according to journalists, he created a shadow cargo transportation network in Central Asia.
In November 2022, Bolot Temirov, by decision of the Bishkek City Court, was expelled from Kyrgyzstan to Russia, as he was found guilty of using a fake military ID and temporary identification card when obtaining a passport (charges were brought under the article "Forgery of Documents"), but was released from punishment in due to the expiration of the statute of limitations for the crime. Recently, the Supreme Court of Kyrgyzstan upheld this verdict.
Criminal prosecution against journalists began in January 2022, when the Kyrgyz police searched the office of Temirov's team and detained Bolot; he was later released on his own recognizance. Shortly before this, an investigation was published on the YouTube channel Temirov LIVE about dubious schemes in the export of fuel oil produced by the state-owned company Kyrgyzneftegaz, to which relatives of the head of the State Committee for National Security of Kyrgyzstan Kamchybek Tashiev may be related. Bolot Temirov himself considers the court verdicts against him "ordinary revenge."