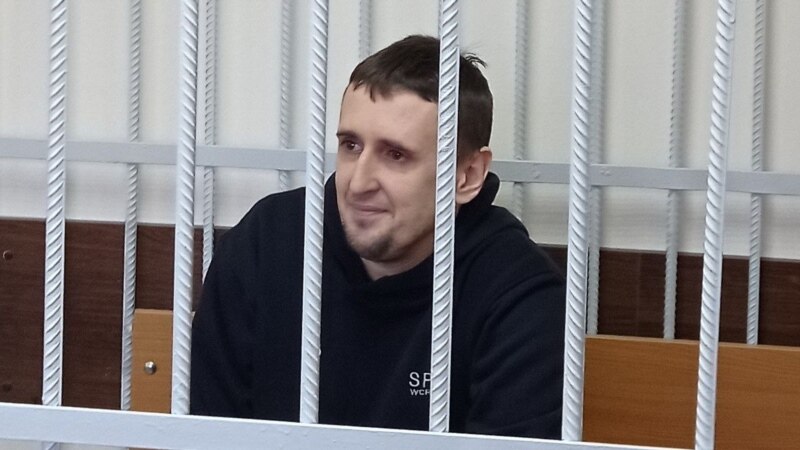 The Central District Military Court in Yekaterinburg sentenced Kirov resident Richard Rose to eight years in prison in the case of military "fakes" (clause "e" of Part 2 of Article 207.3 of the Criminal Code of the Russian Federation) and calls for terrorism (Part 2 of Article 205 of the Criminal Code of the Russian Federation). This is reported. telegram channel It`s my city.
In addition to imprisonment, the convict was also banned from using the Internet for four years. Previously, the prosecutor's office petitioned for such a punishment for Rose.
The reason for the case against Rose, as his wife Maria told Present Time, was his anti-war posts on social networks.
So, on February 24, on his Instagram page, a man condemned the Russian invasion of Ukraine. Later in his posts, he called Putin a terrorist, and also reposted a quote from the leader of the Ukrainian group "Okean Elzy" Svyatoslav Vakarchuk that Putin can only be stopped by physically killing him. In addition, he posted on his Instagram a video of journalist Alexander Sotnik about the murder of residents of Bucha with the comment: "The massacre in Bucha will never be forgotten throughout the world and the Russian fascists will never be forgiven for this!"
Richard and Maria Rose were arrested in April 2022. Since mid-April, Richard Rose has been in isolation and wrote about pressure and threats. It was because of the torture used against him, as his wife said, that the man admitted guilt to the charges brought against him.
Maria was under a ban on certain actions for six months; she also faced a criminal sentence under two articles: military "fakes" and calls for extremism (Part 2 of Article 280 of the Criminal Code of the Russian Federation). But last December she was able to leave Russia for Armenia with her seven-year-old son. And only after that the woman spoke about all the circumstances of the persecution by the security forces.
At the end of December 2022, Rosfinmonitoring added Richard and Maria Rose to the list of "terrorists and extremists."
In May of this year, the Russian Ministry of Internal Affairs put Maria Rose on the federal wanted list. In June, she and her son were detained by Armenian security forces, and she was threatened with deportation to Russia. Two months later, she and her son left Armenia for Poland.