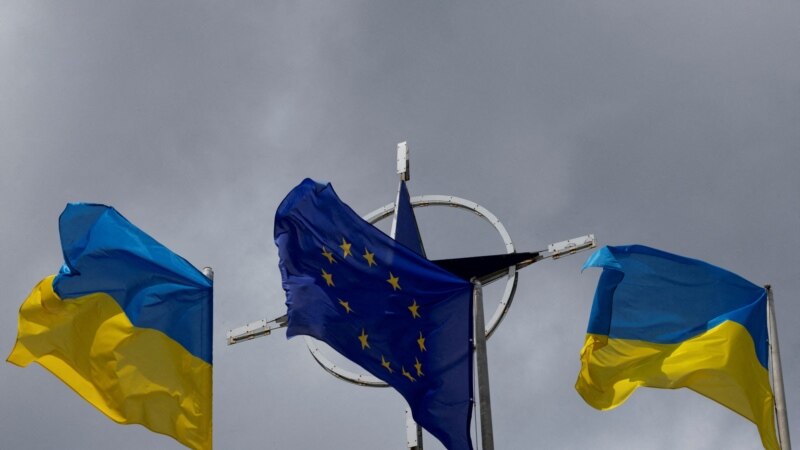 The European Commission intends to recommend in October that the EU begin negotiations with Ukraine on accession to the European Union. Bloomberg reports this, citing sources. At the same time, the European Commission may, as "intermediate steps," demand that Ukraine make progress in a number of areas, in particular in the fight against corruption.
Last year, the EU identified seven criteria that Ukraine must meet to begin negotiations. Ukrainian authorities admit that not all of these demands will be met by October.
Ukraine received official EU candidate status last fall, along with Moldova. Many observers viewed this decision, among other things, as a sign of support for Ukraine in the face of aggression from Russia. The start of formal negotiations on accession to the EU is an equally serious step. Typically, a considerable amount of time passes between a country receiving candidate status and the start of negotiations. For example, North Macedonia became a candidate in 2005, but negotiations did not begin until 2022.
If the European Commission makes a recommendation to start negotiations with Ukraine, this decision must be approved by the leaders of the EU countries at the summit in December. As Bloomberg emphasizes, there is still no confidence that all leaders will give consent – in particular, the position of Hungary, which has tense relations with Ukraine, is unclear.
The negotiations themselves usually last for several years. They determine the measures that a country needs to take to comply with EU standards in more than 30 areas. The candidate state will have to make changes to legislation and law enforcement practice.
Most EU countries were in favor of starting negotiations with Ukraine, while recognizing that this country currently does not meet the criteria for membership in the European Union.
The head of the European Union's foreign policy department, Josep Borrell, said in an interview with the British newspaper Guardian on Friday that he considers Ukraine deserving of EU membership, although its path to this organization will not be easy, and for its successful completion Kiev needs to carry out many more reforms.
Borrell noted that it is now unrealistic to talk about Ukraine's membership in the EU, since the country is in a state of war, and if admitted, it would be the only member of the union that is a "net beneficiary."
At the same time, according to Josep Borrell, Ukraine's admission to the EU in the long term would mean "the end of the sleepy siesta" that has set in on the issue of EU expansion. Eight countries are currently candidates for joining the EU; Georgia and partially recognized Kosovo have submitted applications for membership, which have not yet been approved.