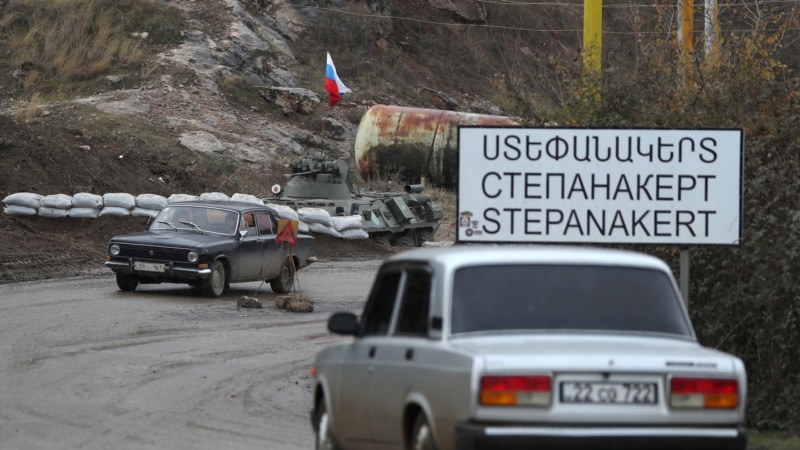 The leadership of the self-proclaimed Nagorno-Karabakh Republic said on Friday that there were no results in negotiations with Azerbaijan on possible security guarantees or an amnesty. Advisor to the head of the self-proclaimed Republic of Artsakh (the Armenian name for Karabakh), David Babayan, said that "there are no concrete results yet."
Azerbaijan is offering an amnesty for members of the Karabakh self-defense forces who lay down their arms, although some have vowed to continue their resistance. Adviser to the President of Azerbaijan on foreign policy, Hikmet Hajiyev, told Reuters.
Karabakh stated that an agreement has not yet been reached.
Meanwhile, TASS reported, citing the Russian Ministry of Defense, that the Armed Forces of Karabakh began, under the control of Russian peacekeepers, to hand over weapons and military equipment.
Babayan emphasized that an agreement was reached that on Friday a humanitarian convoy would be able to enter Karabakh through the Lachin corridor. Seven Russian peacekeeping vehicles, including large trucks, passed an Armenian checkpoint on Friday heading towards Nagorno-Karabakh, a Reuters correspondent based in the region said.
In Yerevan on the evening of Friday, September 22, another protest against Azerbaijan's actions in Nagorno-Karabakh began. About one thousand dissatisfied with the policies of Armenian Prime Minister Nikol Pashinyan gathered at a rally on Republic Square in the center of Yerevan. According to Deutsche Welle, demonstrators are demanding Pashinyan's resignation.
98 people were detained at protest rallies in the center of Yerevan on Friday, Interfax reported with reference to the Armenian Ministry of Internal Affairs. Among those detained in the first half of the day was Levon Kocharyan, the son of the country's second president, Robert Kocharyan. According to the detainee's lawyer, the police beat Kocharyan Jr. during his arrest. The victim was taken to the hospital. One of the protest leaders, former opposition MP Andranik Tevanyan, was also temporarily detained.
The Armenian authorities continue to prepare for the possible evacuation of residents of the region. According to the Prime Minister of Armenia, more than 40 thousand places have been prepared in the republic for temporary residence of people leaving Nagorno-Karabakh.