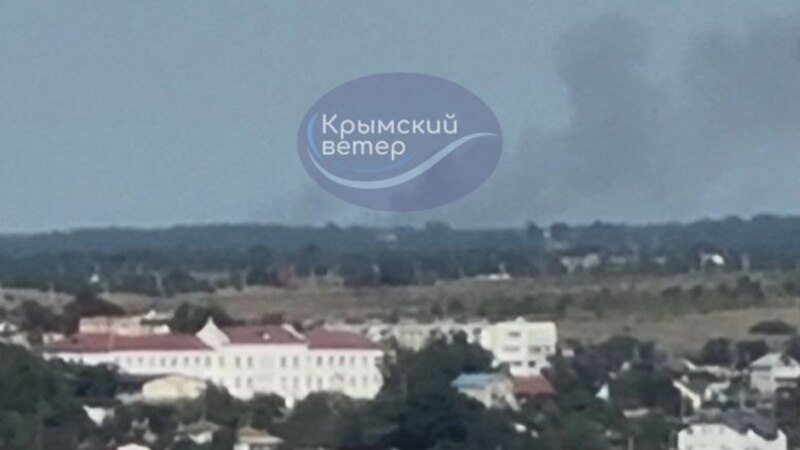 The Black Sea Fleet headquarters building in annexed Sevastopol was hit by a missile strike on September 22. The Russian-appointed mayor of the city, Mikhail Razvozzhaev, said that the Ukrainian Armed Forces were behind the attack. He urged not to take videos and photos of the consequences of the strike and said that emergency services had arrived at the scene. There is no information about casualties at the time of writing the news.
"A fragment fell near the Lunacharsky Theater. If you find such elements, please do not approach and call 112," wrote the Russian "head" of the city.
The Lunacharsky Theater is located about 200 meters from the headquarters of the Black Sea Fleet. According to a Krym.Realii correspondent, three powerful explosions were heard, causing the glass in the windows to tremble. A rocket was also heard flying over the southern part of the city. Black smoke is now visible over the city, and ambulances are rushing to the site of the impact. Vehicle traffic on the Crimean Bridge is temporarily blocked.
A few hours earlier, the Russian Ministry of Defense reported that an attempted attack had been recorded in annexed Crimea. Russian air defense systems allegedly shot down one Ukrainian guided missile and two aircraft-type UAVs.