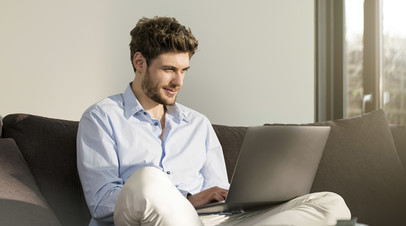 Analysts from the Podrabotka service and the media holding Rambler&Co conducted a survey and found that 42% of Russian residents would like to switch to freelance work. RT reviewed the results of the relevant study.
Thus, 24% of respondents specified that they were thinking about switching to freelancing for part-time work, and 18% – for a permanent job.
At the same time, the survey showed that 9% of Russians already work in this format full time, another 5% – in their free time.
44% of respondents do not consider switching to freelancing at all, the study notes.
Among the advantages of freelancing, 34% of respondents highlighted a free work schedule, 22% – the opportunity to earn more, 21% – remote employment, 11% – the opportunity to move to another city or country, and 5% – participation in several projects at once.
In the list of disadvantages of such work, study participants included fatigue from constantly being online (20%), stress due to lack of projects (19%), long working hours (18%) and low pay (17%).
"7% of respondents are unhappy that they have to spend more time on work than on friends. 6% of respondents noted too narrow specialization in freelancing, and 5% noted rapid burnout," the survey results say.
The most popular areas for freelance work are IT (28%), service sector (13%), sales (9%) and education (8%), foreign languages ​​(7%), marketing and repair (6 each), design , tourism, beauty, health and personal services (4% each), real estate (3%).
As noted, more than 54 thousand respondents aged 18 to 45 years from all regions of Russia took part in the study.
Earlier it became known that, according to a new survey, 29% of Russians would like their paid vacation to last about three months.