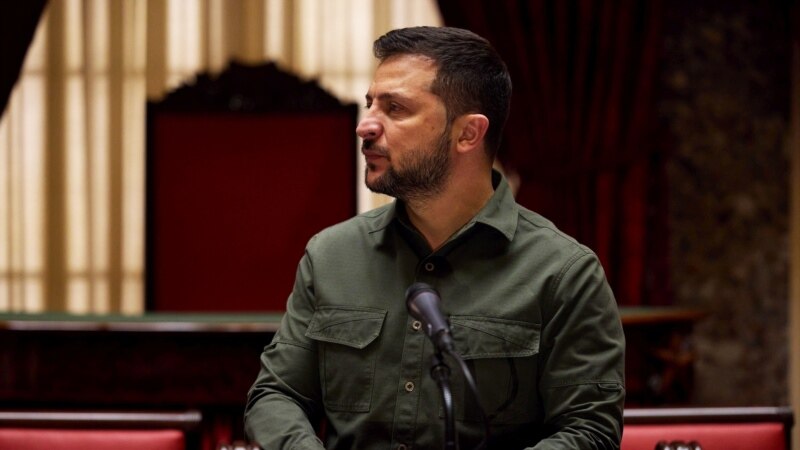 President of Ukraine Vladimir Zelensky and the head of Sudan, General Abdel Fattah al-Burhan, held talks. They took place at Irish Shannon Airport, where Zelensky flew from Canada. The meeting, according to the Ukrainian president, was unplanned.
"Thank you for Sudan's consistent support for the sovereignty and territorial integrity of Ukraine. We discussed common security challenges, namely the activities of illegal armed groups financed by Russia," Zelensky wrote in a telegram.
On September 20, CNN, citing sources, reported that in Sudan, Ukrainian special services attacked Sudanese police units associated with the Wagner PMC. These forces, known as the Rapid Support Forces, are fighting against the Sudanese army, commanded by al-Burhan, for control of the country.
There is no independent confirmation that Ukrainian special services are located on Sudanese territory.
On April 11, 2019, a military coup took place in Sudan, as a result of which dictator Omar al-Bashir was removed from power, and leadership of the country passed to the military. Today, Sudan is formally a presidential republic led by General Abdel Fattah al-Burhan, but in fact a military dictatorship has been established in the country. A year and a half ago, al-Burhan and his deputy, Lieutenant General Muhammad Hamdan Daglo, head of the Rapid Support Forces group, formed on the basis of the "Arab tribal militia" Janjaweed, known for war crimes, together seized power as a result of another coup. Now they are at war with each other.
More Radio Liberty news: