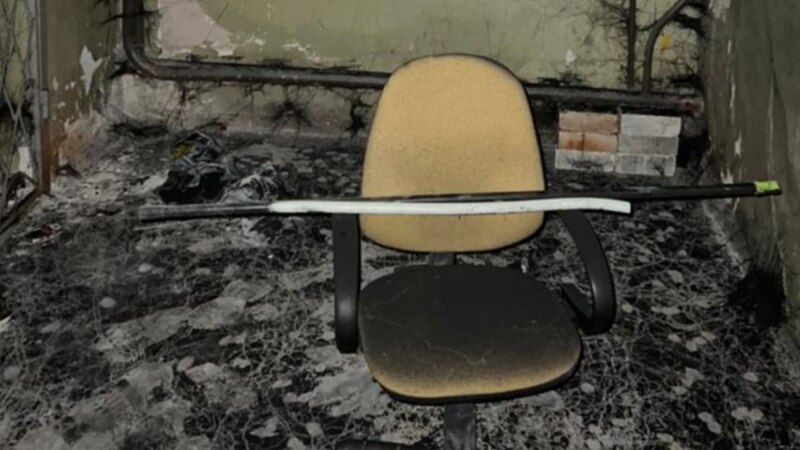 The Russian military tortured Ukrainians to death in the occupied territories of the Kherson and Zaporozhye regions, according to the report of the UN international commission of inquiry into violations in Ukraine.
According to the commission's chairman, Eric Möse, its staff has collected "additional evidence indicating that the use of torture by Russian armed forces in areas under their control is widespread and systematic."
Basically, as Möse emphasized, the Russian military tortured Ukrainians, who were accused of transmitting information about the Russian army to the Ukrainian armed forces.
"The commission found that torture was primarily used in various detention facilities controlled by the Russian authorities. Similar methods of torture were used in various detention facilities during interrogations that were primarily aimed at obtaining information from victims," ​​the report said. .
In some cases, Möse noted, torture was used with such cruelty that it resulted in the death of the victim. "The commission continues to record the location and documentation of such detention facilities to support its findings that torture was widely used by Russian authorities," he added.
Mose also noted that the commission documented cases of sexual violence by Russian soldiers against residents of the Kherson region aged 19 to 83 years. "Often family members were kept in the next room, forcing them to hear these violations taking place," he said.
The head of the commission, among other things, touched upon the topic of genocide in Ukraine. "Some of the rhetoric conveyed by Russian state and other media may constitute incitement to genocide," Möse said, adding that the commission was continuing its investigations into these issues.
Möse previously stated that the commission has not yet received enough evidence to conclude that genocide is occurring in Ukraine.
Möse made a statement that the investigation into human rights violations in Ukraine did not find evidence of the Russian army committing genocide in the country in March of this year. At the same time, commenting on the UN report on Russian war crimes in Ukraine released on March 16, he emphasized that the commission "identified a wide range of war crimes by the Russian Federation."
In September 2022, Möse stated that "the Russian army is committing war crimes in Ukraine on a huge scale." Among the war crimes documented by the commission by Russians against Ukrainians are executions, torture, sexual violence and crimes against children, large-scale shelling and bombing of populated areas.