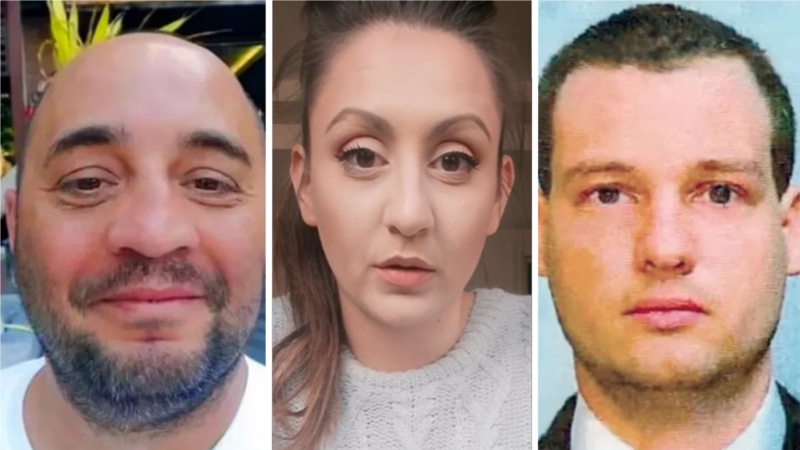 Five Bulgarian citizens appeared in court in London on Tuesday, September 26, on charges of spying for Russia, the BBC reports.
The British investigation concluded that the accused, from August 2020 to February 2023, collected information that could be useful to an "enemy country."
Orlin Russev, Bizer Dzhambazov, Katrin Ivanova, Ivan Stoyanov and Vanya Gaberova were arrested in February. Investigators believe the group was led by 45-year-old Russev. The Bulgarians were allegedly part of a spy cell of the Russian intelligence services and monitored various objects both in the UK and in other European countries.
Russev, Dzhambazov and Ivanova lived in Norfolk. During searches in their homes, fake identity cards from a number of countries were found: Great Britain, Bulgaria, France, Italy, Spain, Croatia, Slovenia and the Czech Republic.
The defendants spoke via video link. They did not admit their guilt.
The court also stated that the Bulgarians were connected with Jan Marsalek, who is not involved in the case. Marsalek is a former top manager of the German payment system Wirecard. He is suspected of fraud amounting to two billion euros.
According to investigators, Russev supplied Marsalek with surveillance equipment and was then recruited by him.
Marsalek, according to media reports, fled to the Republic of Belarus, and now allegedly lives in Russia.
The Bulgarian service of Radio Liberty notes that Marsalek has been collaborating with Russian military intelligence since at least 2015 and helping to create private military companies in African countries.