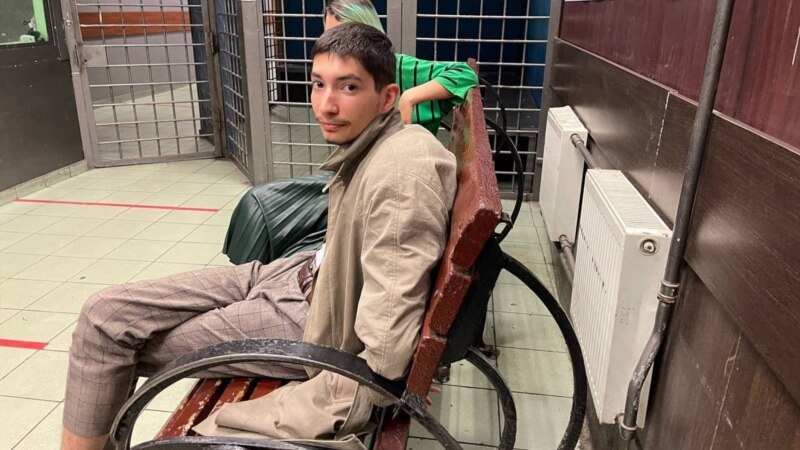 The Tverskoy District Court of Moscow sentenced actionist Pavel Krisevich to five years in prison under the article of hooliganism with the use of objects used as weapons (Part 2 of Article 213 of the Criminal Code). Mediazona reports this.
The reason for initiating a criminal case was Krisevich's performance in support of political prisoners, which he held in June 2021 on Red Square in Moscow. During it, the artist shot twice into the air and once into his head from a drained pistol.
The prosecutor said during the debate that Krisevich "showed disrespect for society and encroached on public safety." The prosecution believes that the actionist will be able to "reform" only in a correctional colony.
In October 2022, Krisevich was already sentenced to five years in prison, the same period requested by the prosecution. However, on June 15, 2023, the court of second instance returned the case against the activist to the prosecutor's office for further investigation. The petition was sent by the prosecutor, who considered that when imposing the punishment, the court did not take into account the "ideological motive" of the crime. The prosecutor's office removed the charge of committing a crime by a group of people, but added a political and ideological motive (clause "b" of Part 1 of Article 213 of the Criminal Code). As Krisevich's lawyer Leonid Solovyov noted, taking into account mitigating circumstances, his "client has almost served the maximum sentence." The case was resubmitted to court on August 3.
During the debate, Solovyov stated that the pistol from which Krisevich shot was a decommissioned weapon and could not have caused harm to a person. He also pointed out that Krisevich would not have been able to buy it in the store otherwise. In addition, according to Solovyov, the people who were victims in the case were not harmed – they did not even contact the police. He believes that Krisevich's case should be considered administrative.