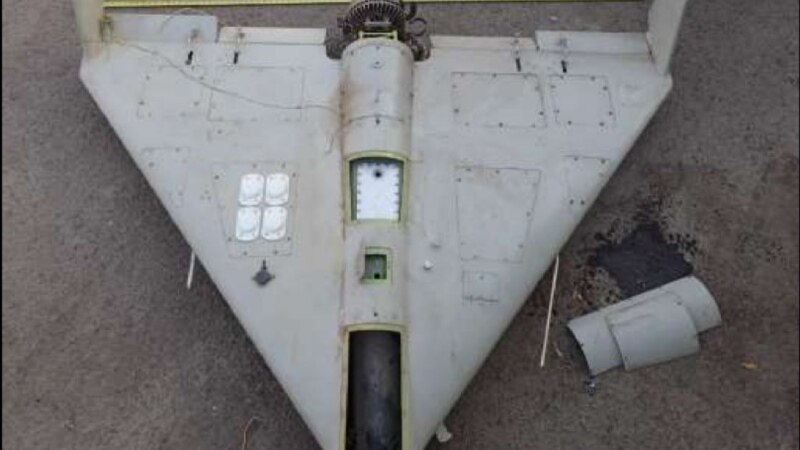 Ukraine in August gave Western allies a classified report on European components in Russian and Iranian drones used by Russian forces to strike Ukrainian territory, and allegedly asked them to supply weapons to target their production sites in Iran and Syria. The British newspaper The Guardian wrote about this on Wednesday, which got acquainted with the 47-page document transferred by Ukraine to the G7 countries.
According to the newspaper, the report stated in particular that more than 50 Western-made electronic components were found in Iranian Shahed drones, the production of which is now partially localized in Russia. These are mostly commercial-grade electronics, and the supply of such components is largely uncontrolled, the report states.
The report names five European companies producing relevant components, including those from Switzerland, the Netherlands, Germany and Poland. We are also talking about companies with headquarters in the USA, Canada and Japan. The components enter Iran through third countries such as Turkey, India, Kazakhstan, Vietnam, Uzbekistan and Costa Rica.
The authors of the report suggested that the allies consider "launching missile attacks on the manufacturing plants of these UAVs in Iran, Syria, as well as on a potential assembly site in the Russian Federation." It is noted that the Ukrainian Armed Forces are ready to carry out such strikes if they receive the necessary weapons for this. How this could be accomplished, given the distance between Ukraine and Iran, is not specified. Kyiv has not yet commented on the publication.
Today, September 27, the United States imposed sanctions against five entities and two individuals from Iran, China, Hong Kong, Turkey and the United Arab Emirates in connection with the supply of components to Iran for its attack drone program. The message from the US Treasury Department also mentions the supply of Iranian drones to Russia. In particular, it is indicated that one of the engines supplied to Iran by a network that included persons subject to sanctions was found in the wreckage of the Shahed-136 drone shot down over Ukraine.
Attack drones "Shahed", which in Russia are designated as "Geran-2", began to be used at the front at the end of last year. Iran denied supplying them, but subsequently stated that it had delivered a small batch of them to Russia before February 24, 2022. This year, the assembly of drones was established in the city of Elabuga (Tatarstan). According to reports, more than 600 such drones have been used to strike Ukraine in the last three months alone.