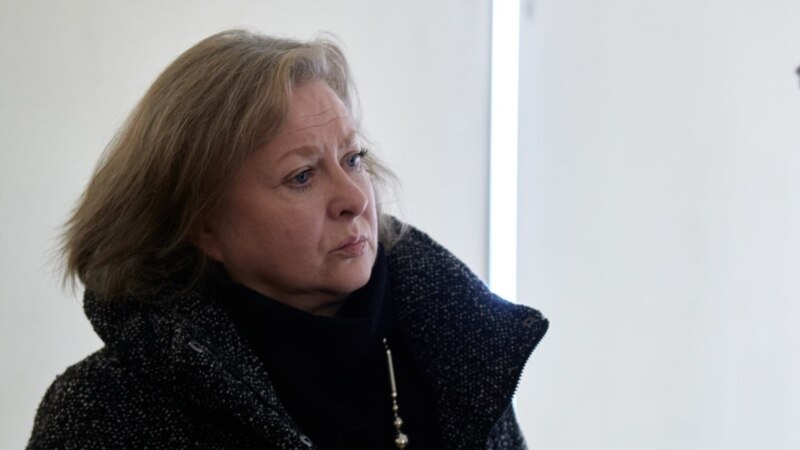 The management of St. Petersburg State University (SPbSU) may dismiss teacher Svetlana Drugoveyko-Dolzhanskaya, who criticized the linguistic examination of the prosecution in the case of artist Sasha Skochilenko. Rotunda reports this.
Drugoveyko-Dolzhanskaya, who is speaking in court in the Skochilenko case as an expert for the defense, previously criticized the linguistic examination prepared by other St. Petersburg State University teachers Olga Safonova and Anastasia Grishanina. They saw "fakes" about the Russian army in the stickers posted by Skochilenko in the Perekrestok store with information about Russia's crimes in Ukraine.
Because of this, the Vice-Rector for Legal Affairs of St. Petersburg State University Yuri Penov wrote Drugoveyko-Dolzhanskaya a complaint to the ethics commission. In his complaint, as Rotunda clarifies, he indicated that the teacher "questioned the professional competence of St. Petersburg State University experts and the status of St. Petersburg State University as an expert organization." The ethics commission decided that the teacher's behavior was "incompatible with the title of university student."
On Friday, September 29, the next meeting was held in the case of Sasha Skochilenko. There, the artist's lawyers challenged Judge Demyasheva. During the meeting, Sasha said that she had not been able to eat for two days.
A day earlier, the artist was taken from the pre-trial detention center early in the morning before breakfast, and returned after dinner. The same thing happened today. Skochilenko cannot receive a packed lunch because she suffers from celiac disease, and there is no special set of food provided for her.
"I don't understand why you are starving me? I rely on your humanity," said Sasha.
The artist's defense responded that the judge forcibly called an ambulance for the artist, although Skochilenko herself asked for a break to drink painkillers in the convoy room.
Sasha Skochilenko is accused of spreading "fake news" about the Russian army (clause "e" of part 2 of article 207.3 of the Criminal Code of the Russian Federation). The reason for the persecution was her action of replacing price tags in the Perekrestok store with stickers with information about Russian crimes in Ukraine. The artist has been in jail since April 13, 2022. She was diagnosed with celiac disease and a heart defect, and a cyst was discovered in her right ovary. Despite this, the girl does not receive the necessary medical care in the detention center. She also has a teenage daughter. She faces up to 10 years in prison.
Present Time follows the artist's work. Read more about him in our film: