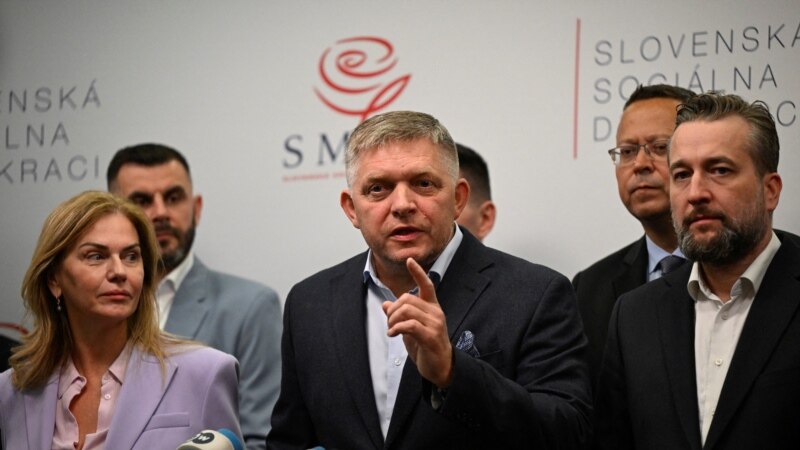 The Slovak Ministry of Foreign Affairs announced on Monday, October 2, that it had summoned the Russian Ambassador to Bratislava to protest against Moscow's "unacceptable interference" in the parliamentary elections in Slovakia, which took place on September 30. Deutsche Welle reports this.
This decision of the Slovak department was caused by a statement by the head of the Foreign Intelligence Service of the Russian Federation, Sergei Naryshkin, published on the eve of voting day. According to the Russian side, the United States has increased its interference in the internal political situation in Slovakia.
The ministry protested the "false statement by Russian intelligence", which, according to diplomats, "casts doubt on the integrity of free and democratic elections" in the country. "We consider this deliberately spread disinformation to be unacceptable interference of the Russian Federation in the election process in Slovakia," they added in Bratislava.
The Ministry of Foreign Affairs of the Slovak Republic called on Russia to stop "disinformation activities against Slovakia."
The Russian Embassy in Slovakia rejected Bratislava's statements. "We resolutely reject the far-fetched accusations against Russia about interference in the Slovak electoral process," reads a statement on the embassy's social media page.
The Russian Embassy responded to TASS's request to summon the ambassador to the Slovak Foreign Ministry without comment: "Yes, we confirm."