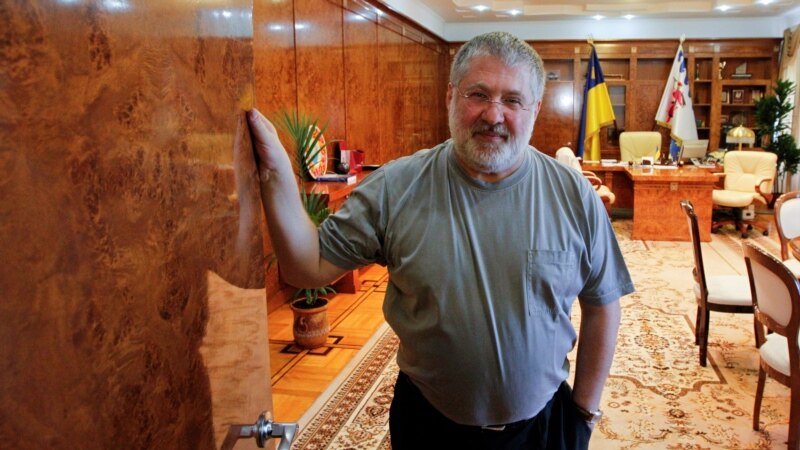 Rosfinmonitoring added Ukrainian businessman Igor Kolomoisky to the register of terrorists and extremists. It is noteworthy that he was included in the national part of the register, where people with Russian citizenship are usually added.
Also on the list are ex-head of the Ministry of Internal Affairs of Ukraine Arsen Avakov, former commander of the Ukrainian battalion "Aidar" Sergei Melnichuk, former people's deputy of Ukraine Oleg Lyashko, Ukrainian military man Konstantin Grishin and commander of the "Azov" regiment Andrei Biletsky.
Kolomoisky is one of the richest Ukrainians according to the American magazine Forbes. In December 2022, his fortune was estimated at $850 million. In 2022, Ukrainian President Vladimir Zelensky deprived Kolomoisky of Ukrainian citizenship.
At the beginning of February 2023, Ukrainian media reported about searches of Kolomoisky. According to UNIAN, they are connected with the activities of the companies Ukrtatnafta and Ukrnafta, of which the businessman is a shareholder. On September 3, the Shevchenkovsky District Court of Kyiv arrested Kolomoisky for two months in the case of fraud and legalization of property obtained by criminal means.
According to investigators, during 2013–2020, Kolomoisky "legalized more than half a billion hryvnia by transferring them abroad, using the infrastructure of controlled banking institutions." According to the Prosecutor General's Office of Ukraine, we are talking about more than 570 million hryvnia ($15.5 million). At the time of writing the news, Kolomoisky was charged with three charges: illegal actions with payment documents (part 3 of article 27, part 3 of article 28, part 2 of article 200 of the Criminal Code of Ukraine), taking possession of someone else's property (part 3 of article 27 , part 5 of article 191 of the Criminal Code of Ukraine) and laundering of funds obtained by criminal means (part 3 of article 27, part 3 of article 209 of the Criminal Code of Ukraine).
In Russia, Kolomoisky is accused of using prohibited weapons in eastern Ukraine. According to investigators, the businessman participated in a military operation against the separatists. In 2014, the Basmanny Court of Moscow arrested Kolomoisky in absentia.